Catalans Dragons have agreed long-term contracts with young rising stars Arthur Mourgue, Florian Vailhen and Barthélémy Rougé.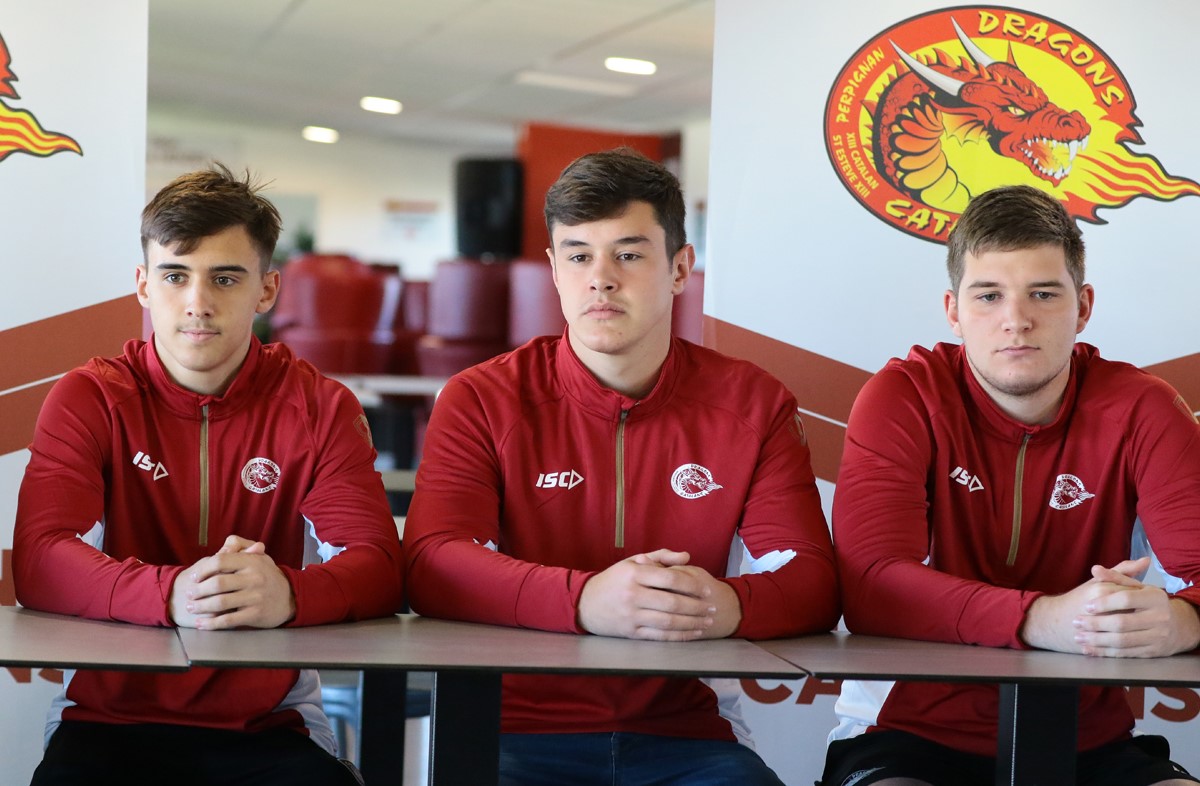 The three players, who are all 18 years-old, are products of the Catalans Dragons Academy system and have committed their future to the Dragons for the next four years.
Mourgue, Vailhen and Rougé, who are currently playing with the Dragons U19's, have joined the Super League training group until Christmas.
Arthur Mourgue is a scrum half from Avignon while Vailhen and Rougé are both playing prop and have joined the club Acadamy last season from Entraigues and Limoux respectively.
Mourgue, Vailhen and Rougé have been key players of the Dragons U19's team who reached the semi-final last season. They have also been key players of the France U18 team who beat England U18 last month.