#WRLWC2017 Round 2 Preview
After an interesting first round, round 2's triple header at Sydney's Southern Cross Stadium could make or break many teams chances of progressing to the finals, and change the outcome of the Women's Rugby League World Cup.
England vs Australia 
Sunday 13:45 AEDT
With two of the top teams in this year World Cup, this game will be up there for game of the tournament.
Both teams are coming off big wins and will be wanting to get on a roll.
Australia has named captains Renae Kunst and Ruan Sims to come back after being rested, which will boost their forward pack. England have named captain Andrea Dobson, and five-eighth Kirsty Moroney to return after not finishing last rounds game due to injury, which will be a significant boost.
With both teams having speed, skill and strength, it's going to come down to who has them covered most across the field. Australia by 10
Team Lists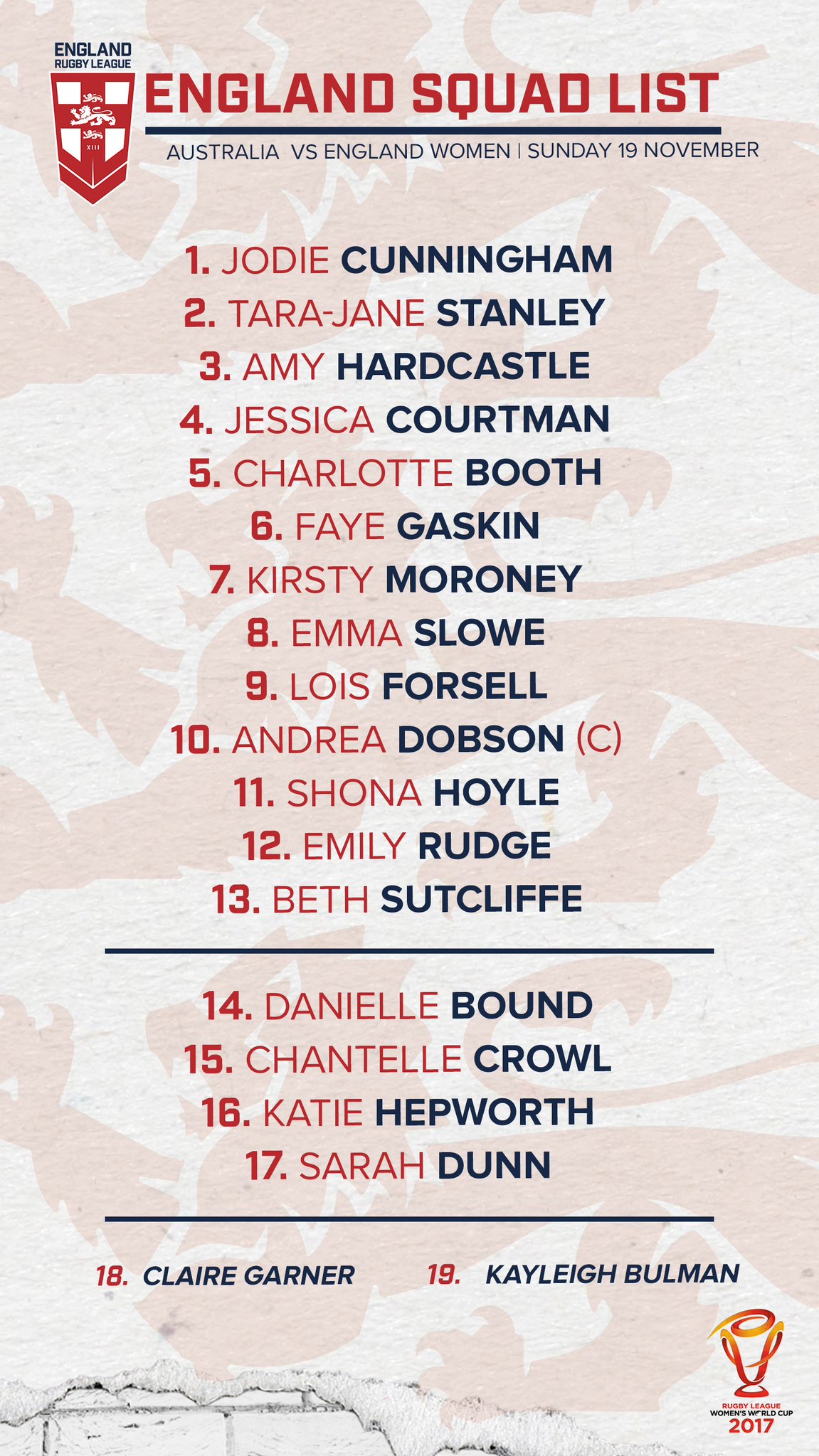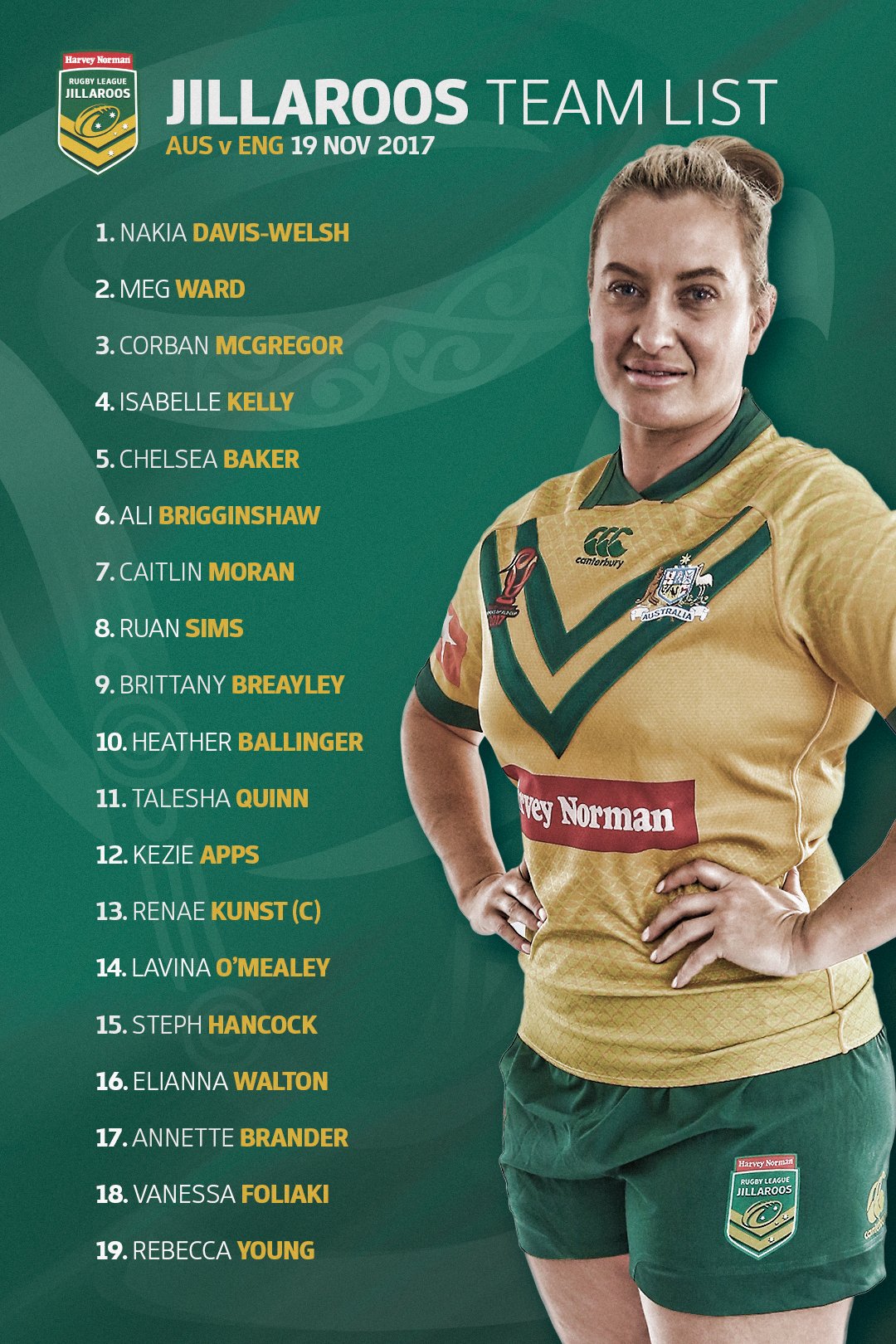 New Zealand vs The Cook Islands 
Sunday 16:00 AEDT
With one team coming off a big win, and one off a big loss, this game has potential to be a big upset. New Zealand will want to try onto a roll, but the Cook Islands will be ready to redeem themselves and prove themselves and competition.
The Cook Islands have made only a slight change, with Kiritapu Demant at five-eighth. New Zealand has introduced a new look team, with inclusions of Raecene McGregor, Racquel Anderson, Kahurangi Peters, Hilda Peters and Luisa Gago.
New Zealand were scrappy in their first half last round, and if it happens again it will be dangerous against a side with so much to lose. It's going to be errors and ball control that wins this game, as well as the dominance of the forward packs. New Zealand by 14
Team Lists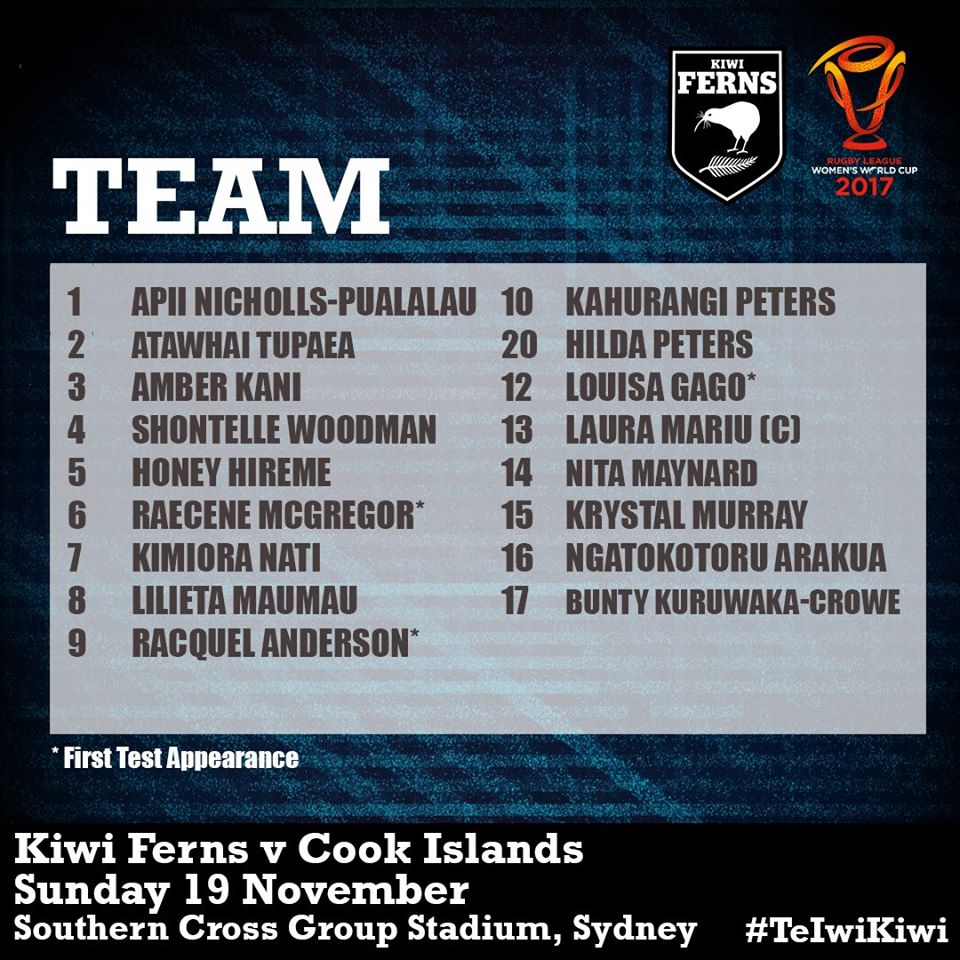 Cook Islands
#1 Kiana Takairangi
#2 Amina Koiatu
#3 Chantelle Schofield
#4 Cecelia Strickland
#5 Lydia Turua-Quedley
#7 Manea Poa-Maoate
#6 Kiritapu Demant
#8 Toka Natua
#9 Inangaro Maraeara
#10 Te Kura Ngata-Aerengamate
#11 Crystal Tamarua
#12 Danielle Apaina
#13 Katelyn Arona
#14 Te Amohaere Ngata-Aerengamate
#15 Josina Singapu
#16 Samaria Taia
#17 Natalee Tagavaitau
#18 Kaylen Ikitule
Canada vs Papua New Guinea
Sunday 18:30 AEDT
A very even matched game, this could go either way. Both teams lost last round, and will be keen for a win.
Canada have switched up their backline, and included players Kelcey Leavitt, Liz Steele, Christina Burnham and Jade Menin. Papua New Guinea are missing key players Amelia Kuk and Fay Sogavo due to injury, which will cause them great difficulties.
With both teams having some more experience under their belt, this game will be a case of basic footy done well, and it will come down to who can get the basics done the best. Papua New Guniea by 10.
Team lists
Canada
1. Irene Patrinos
2. Kelcey Leavitt
3. Janai Haupapa
4. Natasha Smith
5. Nina Bui
6. Stevi Schnoor
7. Sabrina McDaid
8. Liz Steele
9. Christina Burnham
10. Gillian Boag
11. Meg Pakulis
12. Andrea Burk
13. Mandy Marchak (Captain)
14. Natalie Tam
15. Kathleen Keller
16. Mackenzie Fane
17. Jade Menin
Papua New Guinea
18 Helen ABAU
2 Joan KUMAN
14 Christie BULHAGE
4 Naomi KAUPA
15 Martha KARL
6 Shirley JOE
5 Elvinah AARON
8 Maima WEI
9 Delailah AHOSE
10 Brenda GORO
11 Cathy NEAP (c)
12 Carol HUMEU
17 Janet MICHAEL
13 Della AUDAMA
16 Jazmyn TAUMAFAI
22 Vero WAULA
23 Grace MARK
21 Akosita BARU