Opinion
Rugby League Championship News
Super League News
EDITOR'S COLUMN | Let's give struggling clubs the 'York' treatment
Sean Hayes praises the success of York City Knights after they pushed Catalans Dragons all the way in the Challenge Cup, and supports the continuation of League 1 beyond the 2018 season.
What is the secret to York City Knight's success? Is it their head coach, James Ford? Is it the playing group they have put together? Is it there incredible work on social media and in marketing their product? It is a culmination of all of those things, plus more.
On Sunday, the League One outfit became an adopted team for 25,000 people as they watched the BBC's live stream of York pushing Catalans Dragons all the way in the Challenge Cup.
Over 3,000 packed Bootham Crescent, more than double the attendance at the Select Security Stadium for Widnes Vikings' tie with Coventry Bears. It was also a bigger gate than at the AJ Bell Stadium, as Salford Red Devils defeated Wakefield Trinity in a Super League fixture.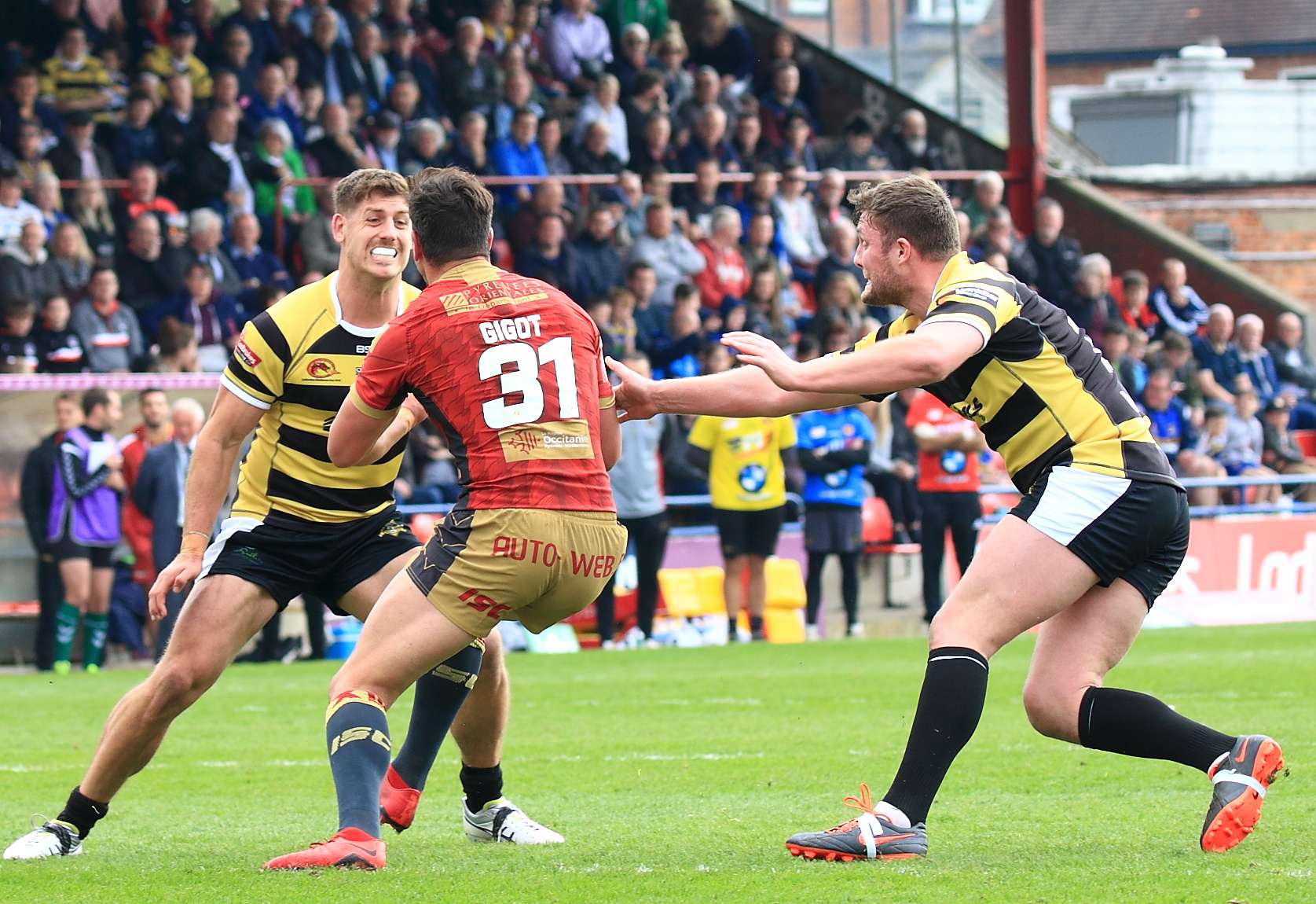 It fell just short of their record attendance, as 4,221 supporters watched their dramatic opening day loss to Bradford Bulls, however the travelling supporters had some bearing on that figure too. With that in mind, Sunday's attendance of 3,081 is infinitely more impressive as Catalans fans were few and far between on this occasion. Those figures show just what a brilliant job the Knights are doing on and off the field.
They were so close to a fairy tale triumph over their hugely favoured opponents, however it wasn't to be as the French outfit did just enough to pull away in the final stages of the tie.
Despite the result, the men in black and yellow left the field with their heads held high, and they demonstrated just why the third tier should remain beyond the 2018 season.
They showed heart, courage, soul and passion in abundance – all things which the Dragons' supposedly superstar squad are void of at this moment in time. It was the perfect vindication that League 1 isn't dead and buried, and that any plan to de-register the division is nothing short of ridiculous.
It also begged the question, why are the RFL not helping clubs at the bottom of the pile to become as successful as York? Instead, they are set on expanding our game across the Atlantic, with a New York based club set to join Toronto Wolfpack in competing on our shores.
There are plenty of sleeping giants out there, rugby league towns and cities desperate for direction, and in most cases, funding. With no word on the future of the competition still to be delivered, it is tough for clubs to plan past the current season. No investor will be willing to plough money into a League 1 outfit now, as the fear of that same team ultimately becoming an amateur operation looms.
We need certainty and clarity on what the future holds, and we need to see club at all levels taken care of, no matter what their state of affairs is.
League 1 is the strongest it has ever been, with Bradford rebuilding, Doncaster leading the way and Workington Town, Whitehaven and Keighley Cougars competing for promotion.
Carl Forster's 'Haven dispatched a Championship outfit for the second time this season with an emphatic 38-0 triumph over Rochdale Hornets on Sunday – more proof that the division should remain.
Outside of the top five, Newcastle Thunder have grown massively under their new identity, and Hunslet Hawks and Oldham are still big names in the sport.
York have bounced back from the brink of extinction and deserve every bit of success that comes their way for all of the hard work and faith they have put into the club. And while it is easy to suggest that other clubs just need to simply replicate the Knights, shrinking budgets and stretched resources mean that many clubs are in desperate need of support.
Whether that support is given is another matter though, as for now clubs at the bottom of the Championship and throughout League 1 will have to do it themselves.