THE LEAGUE LADY | The National Championships Unpacked
This weekend is the inaugural women's National Championships, a display of the top female talent in Australia. Here's your guide to this weekends games:
The Teams:
The teams were selected to not only help decide State of Origin teams for NSW and Queensland, but also to display the top talent from the rest of the country. NSW City and Country will play to fight for spots in the first NSW Origin team, and the same will be done for Queensland by Queensland City and Country, though eligible players from other teams may still be selected. The weekend also features Combined Afiliated States, showcasing the best talent from other states, and the Australian Defence Force Team. Most of the teams include Rep players at either State or National level, as well as players expected to participate in this year's Women's NRL, and up and coming stars. Team Lists can be found on the NRL Website. 
Where you Can Watch:
The games will run across all weekend at Southport; starting today and ending Sunday night. Each game will be live streamed on the Queensland Rugby League website, but unfortunately there are no television rights to the game. Live or regular updates are expected to be posted by teams on social media.
The Draw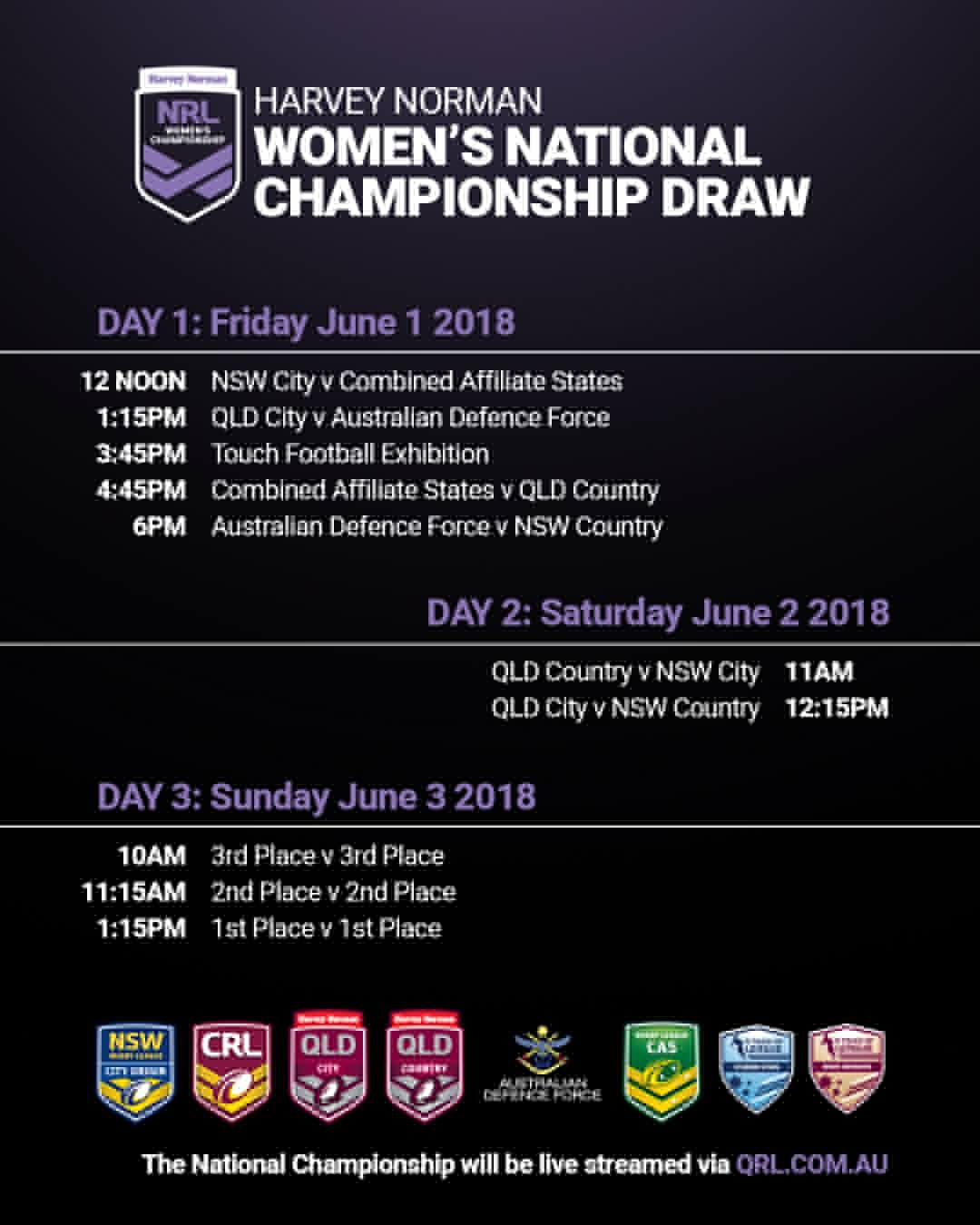 Why should you watch?
This weekend is a breakthrough moment in women's rugby league, showcasing the top talent from right across the country. It's an opener and a selection weekend for the inaugural State of Origin and Women's NRL, so each girl has rep honours to play for. There's mix of current Jillaroos like Kezie Apps, expected NRL stars such as CJ Sims, and plenty of up and coming talents from local competitions right around Australia. It's the perfect showcase of women's talent in rugby league.
Who to Watch:
For me, this weekend is going to be about the local girls who we don't know yet, in all teams. These girls have a point to prove being alongside current rep stars, and with the opportunity to reach the elite level. I think this weekend will bring many new names into the mix to be considered as elite players.