International rugby league is going through a revival.
The emergence of Tonga as a global force, Jamaica's fairy-tale qualification for the upcoming World Cup and the new Oceania Cup, featuring round robin matches between New Zealand, Australia, Fiji, Tonga and Samoa are all examples of the wave of good news stories sweeping the international game.
In May next year Greece and Norway meet for the chance to write their own slice of World Cup history. They meet in a one-off encounter in England, with the winner joining the final six in European qualifying. Four of these six teams will qualify for the World Cup, meaning either Greece or Norway could be as few as two wins from a place in the Cup.
Hoping to lead the charge for Norway is Mackay Souths Sharks junior development/welfare officer Tye Ingebrigsten. After a successful start to his coaching career, including Premiership success at the Harvey Bay Seagulls, a grand final appearance with the Mareeba Gladiators and a stint as Mal Meninga Head Coach and Intrust Super Cup assistant coach with the Northern Pride, he is looking forward to playing again in 2019.
"It's a really big honour to be able to represent Norway again. I've wanted to do it for a couple of years but with coaching the timing hasn't quite worked. I'm back playing this year though, so I've got six months to get fit if selected." He said.
At 186cm and 108kg the former Sunshine Coast Sea Eagles Intrust Super Cup player represents a potent attacking weapon for the Vikings. Last time he represented Norway, in 2011, he scored two tries in a man of the match performance as they defeated Germany.
Former Norway team mate and now assistant coach Lars Haigh described Ingebrigsten as 'instrumental' in getting Norway the win.
He played number six and "got us around the park well. He gave us our direction and was very instrumental is getting us victory that day."
For this match the Rugby League International Federation has mandated that each side can only use four players from outside of their domestic competition. Ingebrigsten qualifies through his paternal grandfather who lived in the town of Mo I Rana. The ability to include someone as talented and experienced as him is a major coup for the Vikings as they look to qualify for their first World Cup.
One of the quirks of international qualification will see Ingebrigsten face off against former Sunshine Coast Sea Eagles team mate Jordan Meads, with the pre-match banter already flying between the two, Meads keen to talk up Norway's chances.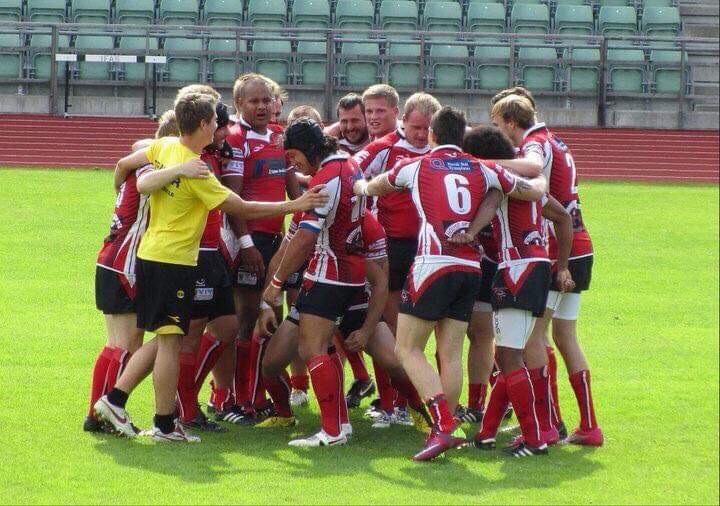 "It's no secret we are up against a Norway side that has arguably been the form team of the recent Group C competition. They will be red hot favourites and deserve to be." He said. Of his former teammate he said.
"I've played alongside him throughout our careers in Queensland Cup and he is a natural footy player. Tye, in addition to the other heritage players for Norway, will provide that extra class."
The game could have a real family feel with older brother Kim, a former Brisbane Wests Panthers A grade player, offering to help the team.
"I contacted the Norwegian Vikings National coach and assistant coach and have offered to help out in any capacity. I'll run water, whatever, anything I can do to share my knowledge of the game", said the current NRL accredited player agent.
The older Ingebrigsten was due to play for Norway in 2011 however the birth of his son Tannah prevented him from making the trip.
"It will mean a lot to the whole family to see Tye represent Norway again" Kim said, "His experience will be a huge boost for Norway in such an important game."
Norway and Greece play in London on May 18th (the day after Norwegian Constitution day) at Trailfinders Sports Ground before the London Broncos and Wakefield Trinity Wildcats game.