The History of the NRL's Female Match Official
This week Belinda Sleeman was announced as the first female to referee an NRL match. She's set to referee the trial between Brisbane and Wynnum.  
It's been a long and public process for Sleeman, who is a regular first grade touch judge; while no statistics have been released by the NRL in the annual reports, it's probable that she and Kasey Badger are setting a pathway for other female referees. 
While this is an exciting prospect for the future of female referees, it's important to look at how they got to this level. 
April 2012 – Kasey Badger first female to Officiate Toyota Cup
While the Toyota Cup no longer exists, Badger's appointment was a big step for female referees.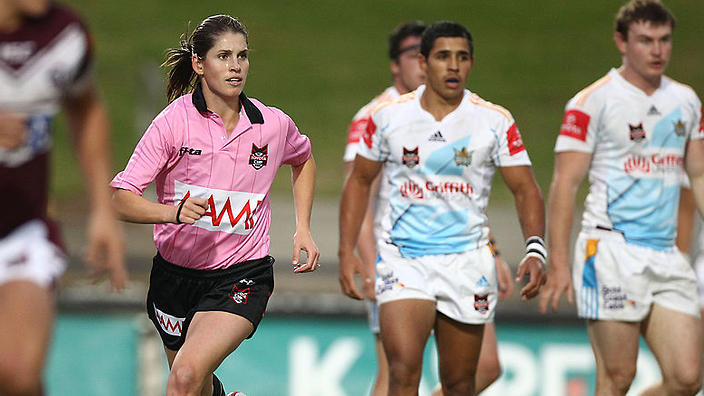 August 2014 – Belinda Sleeman first female to officiate an NRL match 
Over four years ago, Sleeman became the first female to officiate an NRL match, which is fitting for the soon-to-be first female referee. While many have speculated on social media that Sleeman has been advanced through the ranks due to her gender, the gap between her officiating and refereeing debuts is similar to that of male match officials. 
April 2015 – Kasey Badger makes NRL officiating debut 
Under a year later, Badger followed suit and became the second female NRL match official. The two have since become popular touch judges. 
October 2017 – Belinda Sleeman becomes first female to officiate World Cup match 
In October 2017, Sleeman became the first female named in the 26-person squad of Rugby League World Cup match officials. Showcasing the NRL's female match officials on the international stage was a massive step for these women.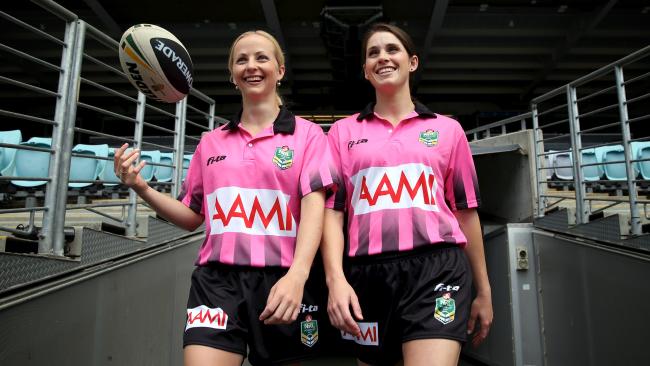 September 2018 – Kasey Badger officiates  NRLW Grand Final after officiating rounds one and three
As another milestone for women in league, it was fitting that Badger was named as a match official in rounds one and three of the NRLW, as well as the grand final. 
February 2019 – Belinda Sleeman first to referee NRL trial
After the disappointing snubbing of Badger to referee an NRL fixture late in 2018, Sleeman was finally announced to referee an NRL fixture, a trial between Brisbane and Wynnum.
While female referees have already come so far – largely due to Sleeman and Badger – there's still a long way to go until we can see more women at this level. Hopefully their success influences the younger generations.