Honey Hireme: More than Just a Dual International
Most players have several years in the NRL before they get honored with captaining their country, but for dual international Honey Hireme, this part of her career could only happen backwards.
Born in Putaruru, New Zealand, the 38-year-old was originally not supposed to play league, but a cheeky childhood trick saw her falling in love with the game on her first touch of the footy.
"My brothers were playing rugby league, and I asked my dad if I could play and he was like 'no way' so he went away for work one weekend and my brother's team was short and my uncle was the coach, so he put me out there," she said.
Despite her parents seeing her skills and allowing her to continue to play, the game was paused for her once she entered high school, where she could no longer play alongside the boys and there were no female teams for her age.
The lack of women's teams saw Honey out of the game for several years, so she turned to rugby union. "I did try netball out for a little while, but… to go from a rugby league field and then try a non-contact sport, yeah it doesn't really work out," she laughs.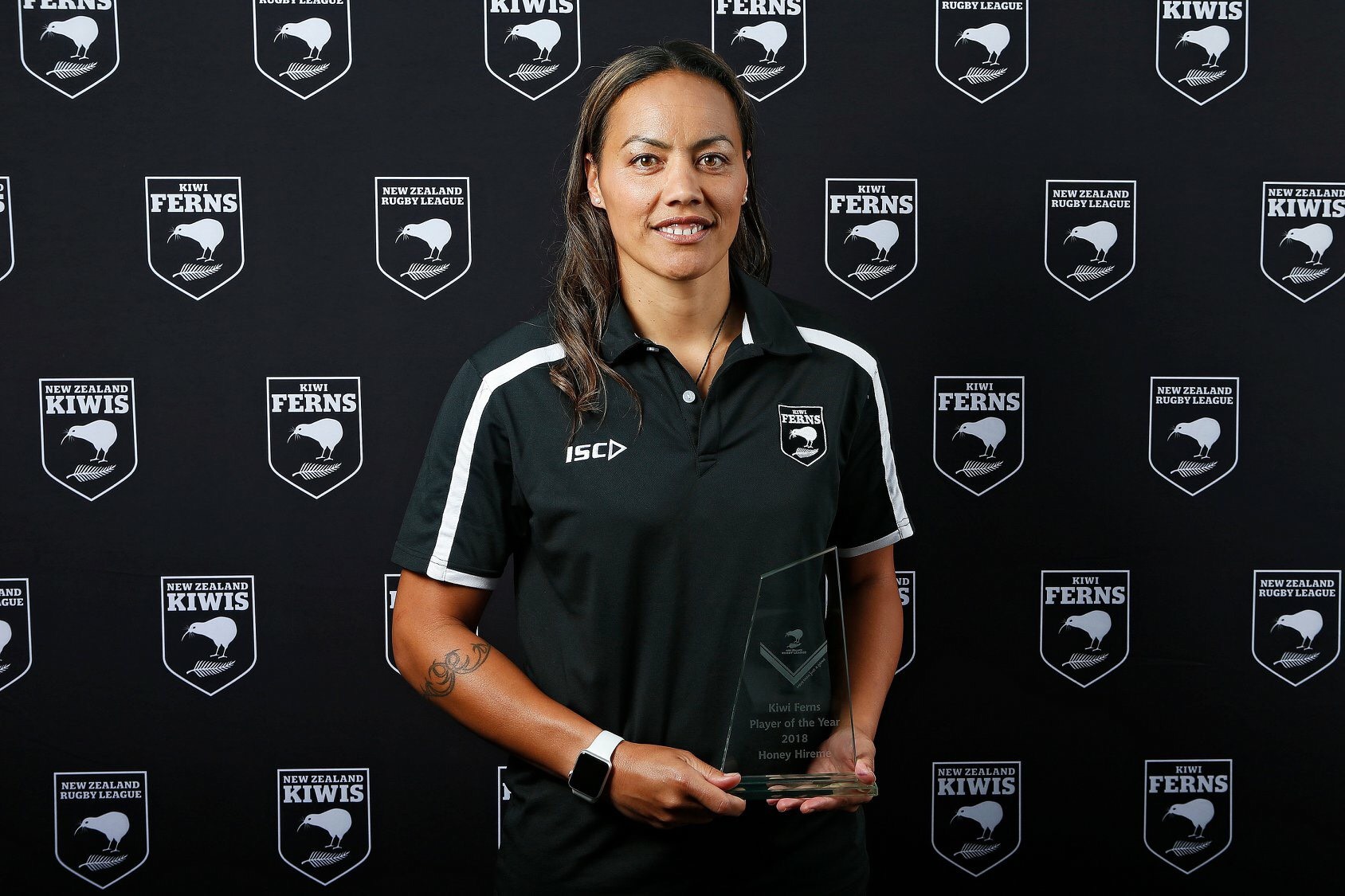 When she could eventually come back to league, the self-proclaimed 'big 14-year-old' had to lie about her age to join the local women's team, until she was selected for a local Provisionals team and her real age was found out. After being selected for the New Zealand Maoris in rugby and Rugby Sevens at 19, it was only two years before she was selected for the Kiwi Ferns and switched back to the game where it all began.
Despite being a standout player in rugby league, rugby union and Rugby Sevens, Honey says that her heart will always be with league, coming from a rugby league family who grew up in and around the game. "For me, I'm grateful for everything that both codes have given me… I've built a pretty good career around both of them," she said.
It's partially because of this that her career highlight is winning the 2008 World Cup, but mostly because of the team she played alongside. "We had some great individuals, but we generally played as a team and everyone had each other's back, just the culture that we had, we were unbreakable… I just had faith in every single player that was in that team," she said.
After being the leading tryscorer in the 2018 World Cup, Honey was expected to have a foot in the door once the NRLW was announced, but her signing with the Dragons came as a shock to many who expected her to lead the Warriors. It proved to be a positive decision, as she became a key player in the Dragons' squad, even winning the Coaches Award at the season's end.
"It was mostly just to try something new, get myself out of my own comfort zone. I know how well Australia does rugby league, and I thought if I stay back here I'm never going to know," she said.
"Being the first year I wanted to just put myself out of my comfort zone, head over to Australia and see what it's all about."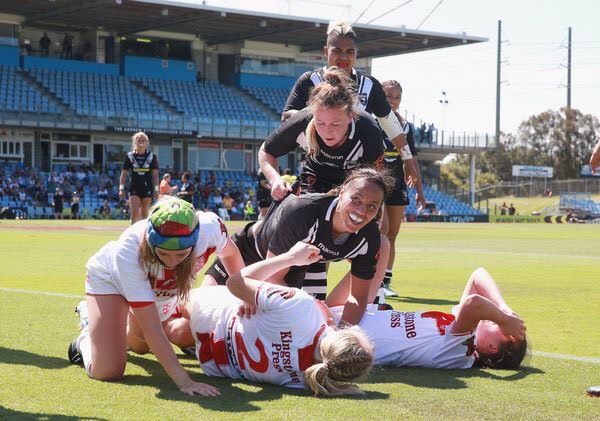 At 38 years old, training has changed dramatically for Honey since she first began her career. While the development of the game has opened doors to better training facilities, conditioning has now become a big part of her training regime, especially in pre-season.
"It's pre-season but at my age, it's probably more like prehab/rehab season. For me it's more, I don't go out and flog myself come pre-season because I probably won't last the season anymore, but what I do is look after my body throughout the season," she said.
During the season, her day consists of going to the gym in the morning, a midday training session, and then either team training or an evening gym session. "I like to do a lot of speed sessions because I think that's something that really keeps me in the game," she said, which explains how she maintains her speed and skill out wide.
After such a long and illustrious career, there isn't much the dual international hasn't done. In league alone, she has 25 caps for New Zealand, won two World Cups, captained a World Cup team, won Kiwi Ferns Player of the Year three times and been a finalist for the Golden Boot award. Alongside all these achievements, she's seen the game grow and develop in ways unimaginable before. In the 18 years since her first World Cup in 2003, where players paid to play, the game has developed significantly. Despite these changes, this year has already a large amount of backlash surrounding the maintenance of a four team NRLW, though Honey insists that the competition is moving at a good pace.
"You don't want to increase the competition too quickly or else you end up with massive blowout scores and again it takes it back to credibility of the game. I think the way it's tracking now is really good and it's building momentum," she explained. In 10 years' time, she is hoping that this steady pace will allow the NRL to have developed a 12 team fully professional competition, as well as up to 12 countries competing in the World Cup.
Her love of the game continues to push her as she looks towards this year's NRLW and Downer World Cup Nines, as well as competing in the 2021 World Cup. This love also is her reason behind coaching young girls and being an ambassador for the game. "I don't want to miss out on anything… I just want to stay involved in the game because I know what it's given me and I wanna give that back," she said. "If it brings you happiness then keep doing it."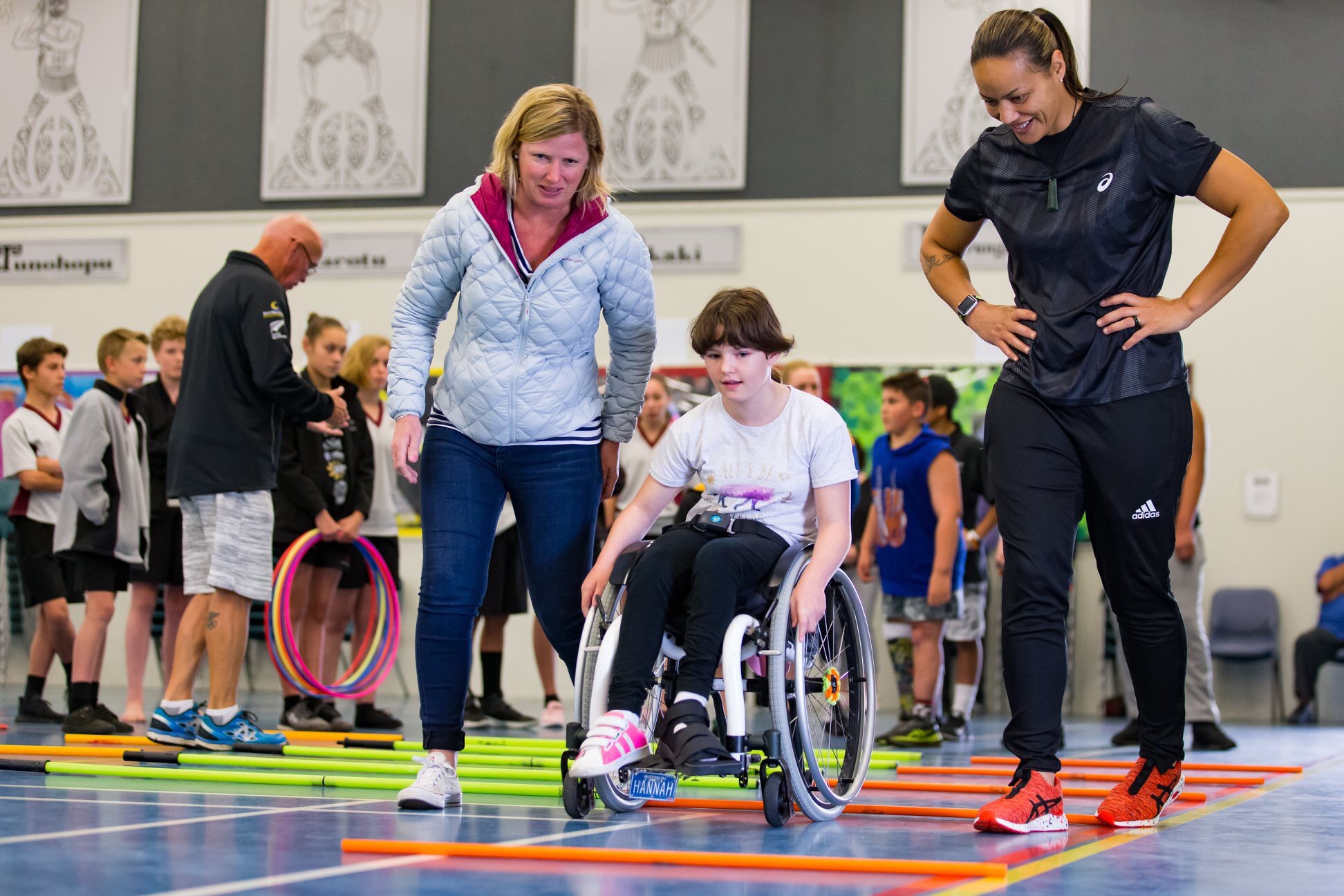 This motto doesn't only apply to her rugby league career, but Honey's life in general, where she makes possibly even a bigger impact off the field. Honey is a disability support advisor, helping children from the ages of 5 to 21 – who predominantly have physical, visual or hearing disabilities – to play sport. This passion inspires her to get out on the field and give it her all but is also something that she finds passion and pride in.
"I see the passion that they have to get out there and be in a team, and it's the same passion that I have for elite sport," she said, "I think that ties nicely for me because from working at an elite level to come back to grassroots and help people who have physical impairment, to help and encourage them to play sport, it's a really good feeling. These kids who face some massive challenges daily still wanna get out and play sports."
Young female rugby league players have gone so long without role models to inspire and encourage them, but now they have Hireme, a player who gives her all into stand out performances on and off the field. While her retirement may be still a while away, she has built a legacy in the women's game that will inspire generations to come.