2019 NRL State Championship Preview, Burleigh Vs Newtown
Nathan Smith previews the NRL State Championships between the Burleigh Bears and Newtown Jets…
HOW THEY GOT THERE
Newtown Jets
Newtown picked up their first grand final win since 2012 in a 20-15 extra-time win. Throughout the game, Newtown looked far more promising with the ball in hand, but was let down by their handling and completions. With a few minutes to go, Wentworthville led 14-12. Newtown received a penalty and opted for the 2, which would send the game into extra-time. Despite a Jaeman Salmon field goal making it 15-14, Newtown scored with a brilliant chip-kick try to William Kennedy in the final few minutes to seal the win.
Burleigh Bears
Burleigh were deserved winners in a comprehensive grand final victory over the Wynnum-Manly Seagulls. Within the first 30 minutes of the game, Burleigh had put on a 12-0 lead and looked the goods. Wynnum-Manly managed to stage a come-back with tries to Sam Scarlett and Edward Burns to make it 12-10, however Burleigh ran away with it in the final half-an-hour to win 28-10.
PLAYERS TO WATCH
Burleigh Bears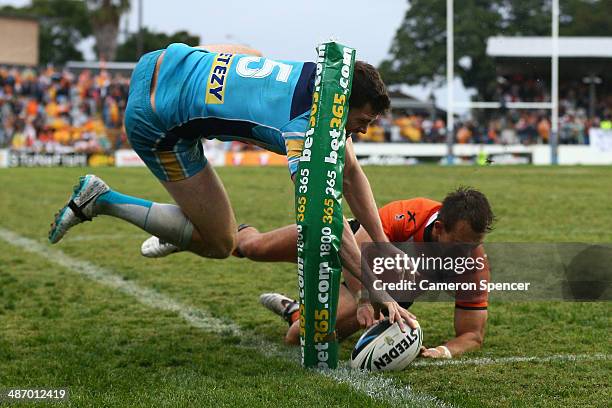 Burleigh boast a team that features a mix of NRL talent and young stars. Most notably, their team features the experiences Titans winger Anthony Don, Papua New Guinea international Luke Page and Jack Buchanan (who has played 110 top level games between Australian and England). In addition to this, the Burleigh fullback, Kurtis Rowe, was the man of the match after scoring a double, and their halfback Jamal Fogarty was named the Intrust Super Cup player of the year.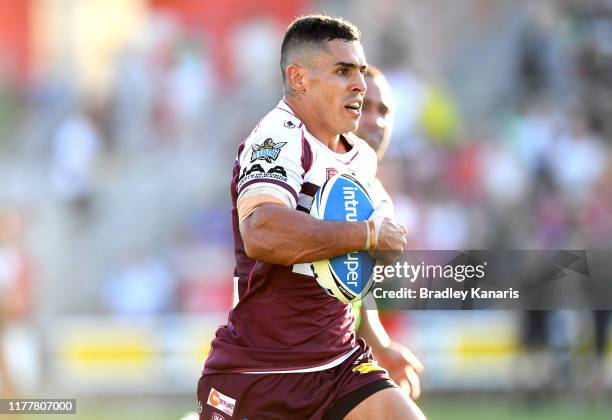 Burleigh Bears squad: 1. Kurtis Rowe, 2. Tyronne Roberts-Davis, 3. Sami Sauiluma, 4. Josh Berkers, 5. Anthony Don, 6. Dylan Phythian, 7. Jamal Fogarty, 8. Luke Page, 9. Pay Politoni, 10. Jack Buchanan, 11. Hayden Schwass, 12. Blake Leary, 13. Sam Coster, 14. Matt Robinson, 15. Josh Rogers, 16. Oliver Percy, 17. Api Noema-Matenga, 18. Jeff Lunch, 19. Josh Ailaomai
Newtown Jets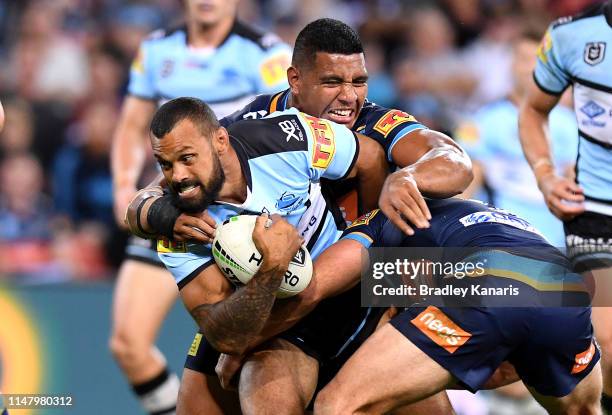 The Newtown Jets have a strong team filled with NRL talent. The likes of Aaron Gray, Ronaldo Mulitalo, Blayke Brailey, Billy Magoulias, Scott Sorensen are some players to have featured for the Sharks this year. One of the most experienced, Jayson Bukuya, has played 186 first grade games since 2008, including 11 games for Fiji. Beyond this, the young gun William Kennedy (who played for the Sharks twice this year) is a proven danger-man after a man of the match performance last week that saw him score the match-winning try.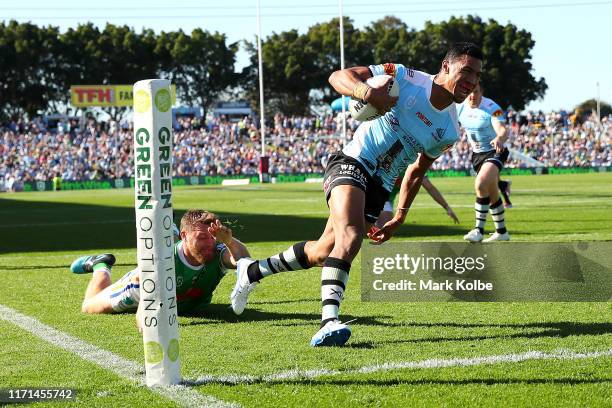 Newtown Jets squad: 1. William Kennedy, 2. Sione Katoa, 3. Aaron Gray, 4. Ronaldo Mulitalo, 5. Tyrone Phillips, 6. Jack Williams, 7. Braydon Trindall, 8. Toby Rudolf, 9. Blayke Brailey, 10. Jaimin Jolliffe, 11. Scott Sorensen, 12. Jayson Bukuya, 13. Billy Magoulias, 14. Teig Wilton, 15. Siosifa Talakai, 17. Daniel Vasquez, 18. Jackson Ferris, 19. Luke Polselli, 20. Grant Garvey, 21. Wesley Lolo, 22. Josh Carr, 23. Greg Eastwood, 24. Tyla Tamou
THE IMPORTANT DETAILS
Date: Sunday, 6th of October
Venue: ANZ Stadium, Sydney
Kick-off: 1.35pm (local)
Referee: Todd Smith, Tyson Brough