2020 NRL Semi-Final Preview, Eels Vs Rabbitohs
Nathan Smith previews the semi-final battle between the Parramatta Eels and the South Sydney Rabbitohs. This is what we have to look forward to.
FORM LINE
Parramatta Eels
Parramatta were beaten by the Melbourne Storm in the opening round of the 2020 NRL Finals, however they showed a lot more in attack than they have in recent weeks. They will be disappointed with the loss, but they will be looking to replicate their performance and attempt to go one better this week.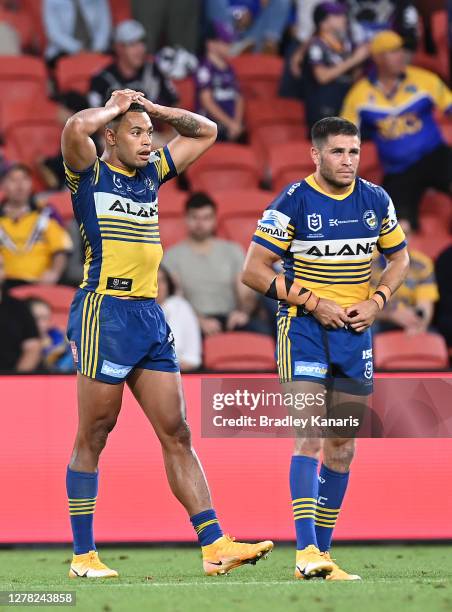 South Sydney Rabbitohs
South Sydney defeated the Newcastle Knights in convincing fashion, despite a scrappy opening half. They have scored plenty of points in recent weeks and come into this match brimming with confidence: the last time they played Parramatta at Bankwest, they were able to score 38 unanswered points.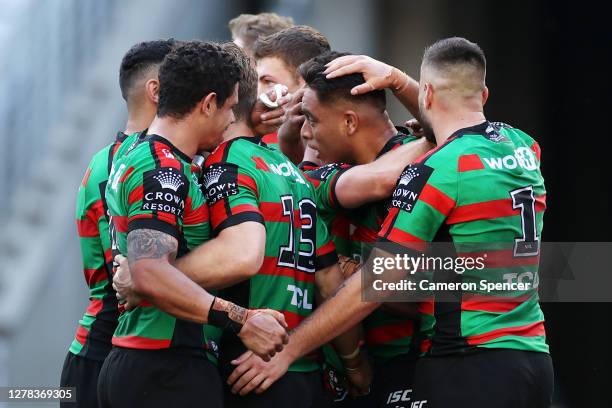 SQUAD NEWS
Parramatta Eels
1. Clinton Gutherson 2. George Jennings 3. Michael Jennings 4. Waqa Blake 5. Blake Ferguson 6. Dylan Brown 7. Mitchell Moses 8. Reagan Campbell-Gillard 9. Reed Mahoney 10. Junior Paulo 11. Shaun Lane 12. Ryan Matterson 13. Nathan Brown 14. Will Smith 15. Andrew Davey 16. Kane Evans 17. Ray Stone 18. Oregon Kaufusi 19. Brad Takairangi 20. Haze Dunster 21. Daniel Alvaro.
South Sydney Rabbitohs
1. Corey Allan 2. Alex Johnston 3. Campbell Graham 4. Dane Gagai 5. Jaxson Paulo 6. Cody Walker 7. Adam Reynolds 8. Tevita Tatola 9. Damien Cook 10. Thomas Burgess 11. Jaydn Su'A 12. Bayley Sironen 13. Cameron Murray 14. Mark Nicholls 15. Liam Knight 16. Jed Cartwright 17. Keaon Koloamatangi 18. Steven Marsters 19. Hame Sele 20. Troy Dargan 21. Patrick Mago.
KEY STAT
Parramatta will have to overcome the memories of their horrid performance against the Rabbitohs earlier this season, which saw them concede 38 points: their biggest defeat at Bankwest Stadium since its opening in 2019. Beyond this, they have only won a single finals match in their past few campaigns, another statistic that suggests Parramatta will do it tough.
The Rabbitohs have made the preliminary finals over the past couple of years and will be expecting to be there again. They've scored over 100 points in the past two weeks and will have no concerns about their attack. Ultimately, the statistics between these teams and their past few performances in finals matches greatly favors the Rabbitohs.
BATTLE TO WATCH
The Leaders: Clint Gutherson vs Adam Reynolds
When looking at any rugby league encounter, one will naturally consider a range of questions in relation to the match-ups on the field:
Which backs are faster?
Whose halves are smarter?
Which prop will run harder?
One that doesn't get considered enough is which leader is more inspiring. Certainly, both of these men can claim to get their teams 'up' for a game in their own ways.
Clint Gutherson
Gutherson leads through energy and desire. He wants it, so the rest of the team should want it. He's never idle, always moving about the field, seeking opportunities to inject himself in attack and is always alive in defence. One only needs to consider how in the final round of the year, against the Tigers, Gutherson likely saved the match for the Eels with a desperate tackle against Luke Garner. Further to this, he has 17 try assists (double either of his halves), and has run 3975 metres throughout the year, second only to James Tedesco. If Parramatta are to win this, they win it because of how much Gutherson wants it, and they follow his example in leaving it all out on the field.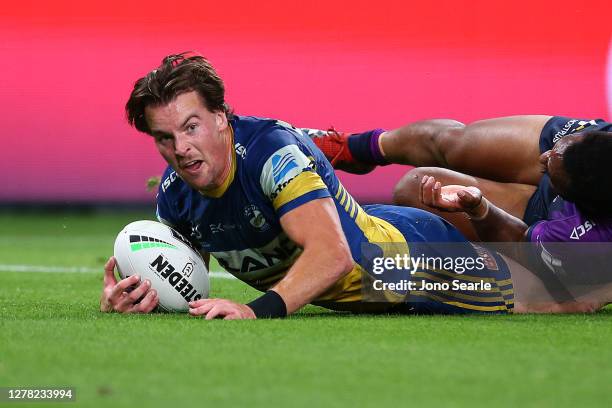 Adam Reynolds
The team around Reynolds knows he'll do a job in every match he plays. Rarely does the gun halfback have an off game. He is one of three that remain from the Rabbitohs' 2014 triumph, therefore he knows what it takes to win the big games. He scores points from everywhere, with 203 to his name, and is a specialist in tactically kicking his team into good field position. His forwards know that if they put him in a good position, he won't be letting them down. His backs know if they run their lines right, more often than not, he'll find space for them. Cody Walker knows that Adam will organise so he can run. Reynolds is a key cog to the workings of his team and will ensure that they lift.
The determination of Gutherson or the reliable talent of Reynolds?
The rising leader against a seasoned finals' veteran.
One holds the hopes of the long-suffering western Sydney supporter base on his shoulders, while the other continues to represent the proud glory of the foundation club and strives to reward its fans with a 22nd premiership.
GAME DETAILS
This will be an exciting clash. Parramatta will not put in a performance similar to what they showed against the Rabbitohs during the regular season, however they will still be in for a tough encounter. The Rabbitohs are brimming with confidence and have plenty of points in them. Similarly, Parramatta's attack was very promising against the Storm.
Expect plenty of points in a high-scoring affair.
The home ground advantage may get Parramatta up for this one, but it will be a tight match that may come down to one or two points.
Parramatta by one.
Date: Saturday, the 10th of October.
Venue: Bankwest Stadium, Parramatta.
Kick-off: 7.50pm (local).