Best NRL Jerseys for the 2021 season
SOUTH SYDNEY RABBITOHS
HOME: a small change for Souths, with the cardinal and myrtle stripes on the shoulders now, with black side panels and a black logo.
AWAY: a simple flip, with white side panels and a white logo.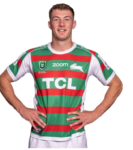 VERDICT: a simple change to the shoulders makes these jerseys look closer to the classic Souths design.
SYDNEY ROOSTERS
HOME: The Roosters have made a minor change to their classic Tri-colours jerseys, as the white chevron is thicker. It's enough to make Roosters fans want to add this to their collection.
AWAY: The Eastern Suburbs boys have made a larger change to their away jersey though. The red and blue chevrons have been swapped, with the blue now a darker shade and much bigger across the top.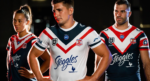 VERDICT: A small change for the home jersey (which'll keep the traditionalists happy), while the away jersey receives a nice upgrade/colour swap.
NEW ZEALAND WARRIORS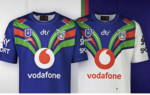 HOME: wisely, the Warriors have kept their retro Auckland Warriors design, with a slightly darker blue.
AWAY: the Auckland design carries over, with a white torso below the blue, green, and red on the shoulders and the chest.
VERDICT: the Warriors stick to the classic design. It works.
WESTS TIGERS
HOME: new apparel partners Steeden have introduced a small change: with a black base, a huge white chevron, and small arrow-ish orange chevrons above and below that. It's…different.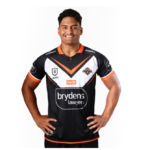 AWAY: after their brilliant white away jersey, the Tigers have switched it up with a predominantly orange away jersey. It's not as good as last year's.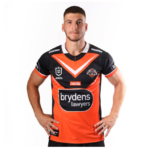 VERDICT: Wests Tigers jerseys can be hard to get right, and this feels like a step back, especially swapping the white away strip for orange.
Do you agree with our verdicts? Head to our Facebook page to comment