NRL News
Super League News
Rugby League Fans Hope To See Penrith Panthers Take on St Helens
Licensed with CC BY-ND 2.0
Rugby fans usually turn their attention to the World Club Challenge about now with the conclusions of the NRL and Super League. However, this season's eagerly anticipated competition, which should see the Penrith Panthers takes on St. Helens, is in doubt due to the ongoing COVID-19 pandemic.
COVID-19 has disrupted sporting events across the planet and even cast a shadow of doubt over the upcoming Ashes series between Australia and England. The series is now due to start as scheduled in Brisbane on December 8, and that gives some hope to rugby fans who want to see the NRL Premiers take on Super League's Grand Final champions.
Should the Penrith Panthers get to face St. Helens, it will be an epic game of rugby. It is difficult to predict which team would be favourites in the rugby league online betting markets because both sides are packed with some incredible talent.
NRL Premiers Penrith Panthers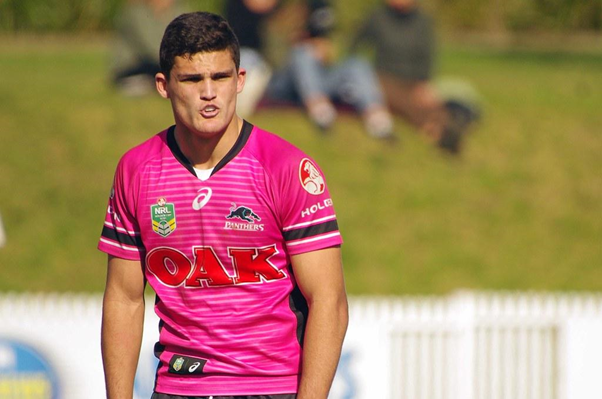 Licensed with CC BY-SA 2.0
The Panthers have only played in two World Club Challenges in 1991 and again in 2004. They lost both those matches: 21-4 to Wigan Warriors and 22-4 to Bradford Bulls, both on British soil.
This season, Panthers finished second in the NRL, tied on points with Melbourne Storm, missing out on a first-place due to for and against. The Panthers played some incredible rugby throughout the season and finished with a +390 points difference. That was partly due to the 16 tries scored by Matt Burton, the most by any Panther since David Simmons went over the line 19 times in the 2013 season.
Nathan Cleary was exceptional, too, and led the Panthers points scoring charts for the fifth time in six seasons. Cleary scored 213 points in 2021, taking his total to 1,040 for the Panthers. It was his second-best tally, with only 228 points in 2017 beating this impressive total.
The Saints Of Old Are Back In Town
Should the World Club Challenge go ahead, St. Helens will be no pushovers. Last season's World Club Challenge runners-up (they lost 20-12 to the Sydney Roosters) are enjoying something of a renaissance and look back to their brilliant best.
The Saints finished second in the 2021 Super League, behind only the fantastic Catalans Dragons. Saints finished with a win percentage of 76.19 thanks to 16 victories and five losses, while the Dragons topped the table with 82.16% (19 wins, four defeats).
St. Helens has so much attacking prowess that they can cause any team in the world serious problems. Jack Welsby, the up-and-coming youngster, scored 14 tries in 25 games last season; the versatile 20-year-old has a very bright future ahead of him.
Winger Regan Grace is another phenomenal talent. He has scored 77 tries in 121 appearances since making his Saints debut in 2016. Grace scored 21 tries in 22 appearances in 2021!
Then in Lachlan Coote, who is a former Penrith Panther, the Saints have a reliable foot. He has racked up 701 points in three seasons, including 212 in 2021, thanks to eight tries and 92 goals in 21 appearances.
Will The 2021 World Club Challenge Happen?
Organisers left it late to announce the 2020 World Club Challenge between Melbourne Storm and St. Helens was being postponed until late in 2021 due to the COVID-19 pandemic and the travel restrictions related to the virus. The game was later cancelled.
There is hope that the Panthers versus Saints clash will go ahead, however. First, the fact the Ashes tour between the Australian and English cricket teams is scheduled to go ahead as planned in Brisbane from December 8. Furthermore, vaccination rates are increasing, and there are another three or four months before the game is pencilled in to start. A lot can happen in that time.
Every rugby league fan on the planet has their fingers crossed that something can be worked out, and they get to see two fantastic teams go head-to-head in such a prestigious match.