A Comprehensive Analysis of the 2022 NRL Draw
NORTH QLD COWBOYS
With the Warriors based in SEQ for most of the season, the Cowboys are the team most travelled in 2022.
They have one of the easiest openings to the season but also travel the most. They travel more in the first six weeks than two sides do all season. But do get three home games in four to start the season.
For some reason they play Canberra twice in the first six weeks of the season too. The H2H on those games will be a good insight for both teams' final aspirations.
KEY GAMES
R3 – Sunday 27th March @ Broncos (a rare Sunday game v Brisbane)
R16 – Saturday 2nd July v Broncos
R21 – Sunday 7th August v Bulldogs in Bundaberg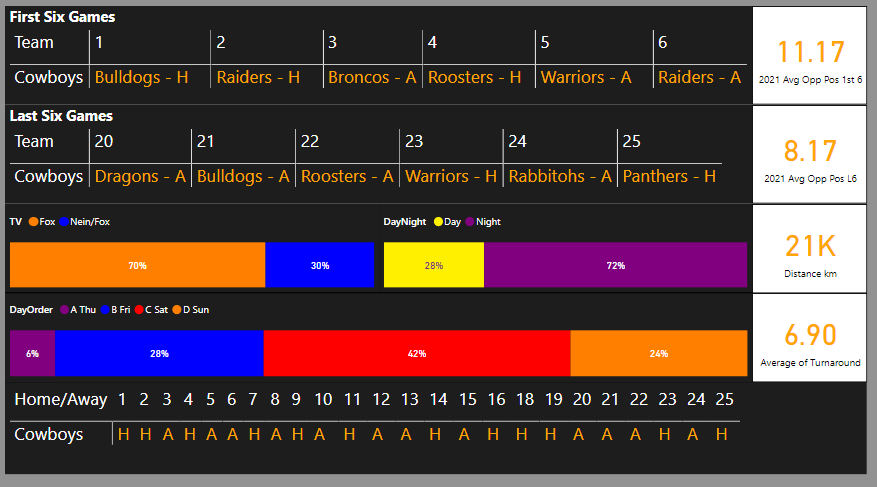 ST GEORGE ILLAWARRA DRAGONS
Repeated from above – but still worth it – is that the Dragons have the hardest opening six rounds based on average 2021 position, and the pressure will be on Anthony Griffin early as they play seven of last season's top eight by Round 10.
The Dragons have the second easiest end to the season. They play the fewest top eight teams from Round 13 onwards.
KEY GAMES
R3 – Thursday 24th March v Cronulla @ Win Stadium
R21 – Saturday 6th August @ Cronulla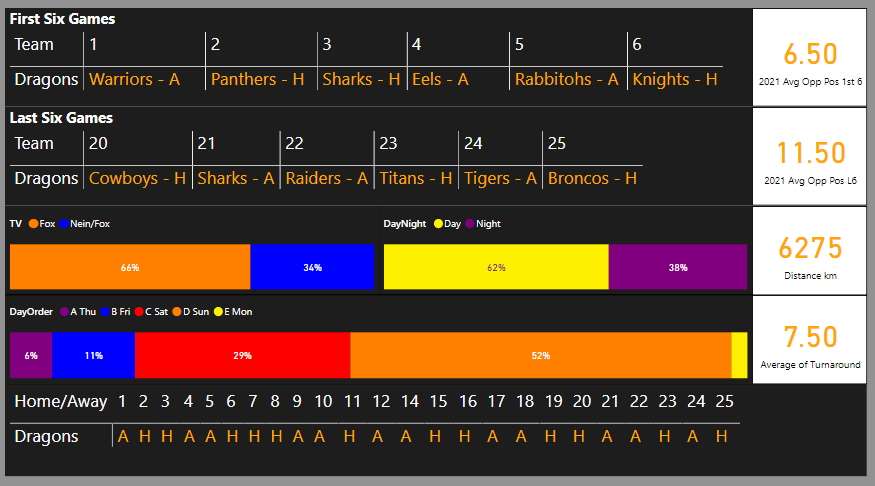 PARRAMATTA EELS
Only the Cowboys and Canberra do more travelling in the first 10 rounds of the 2022 season.
But then Parramatta are the only team to travel less than 1,000km after Round 13.
KEY GAMES
R6 – Monday 18th April v Tigers @ CommBank Stadium
R20 – Friday 29th July v Penrith @ Commbank Stadium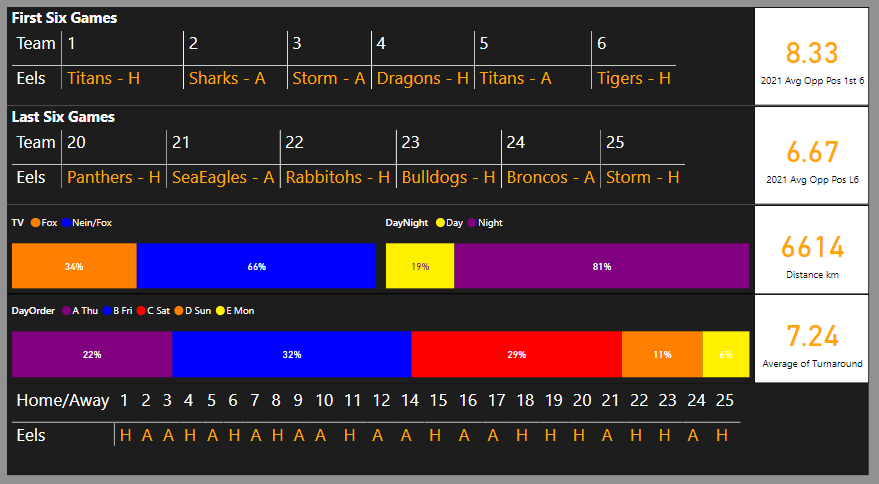 NEWCASTLE KNIGHTS
A good run home for the Knights in 2022 based on the 2021 ladder. They don't play anyone higher than eighth from last season. Although the group does include likely improvers in the Bulldogs and Broncos.
KEY GAMES
R5 – Thursday 7th April v Manly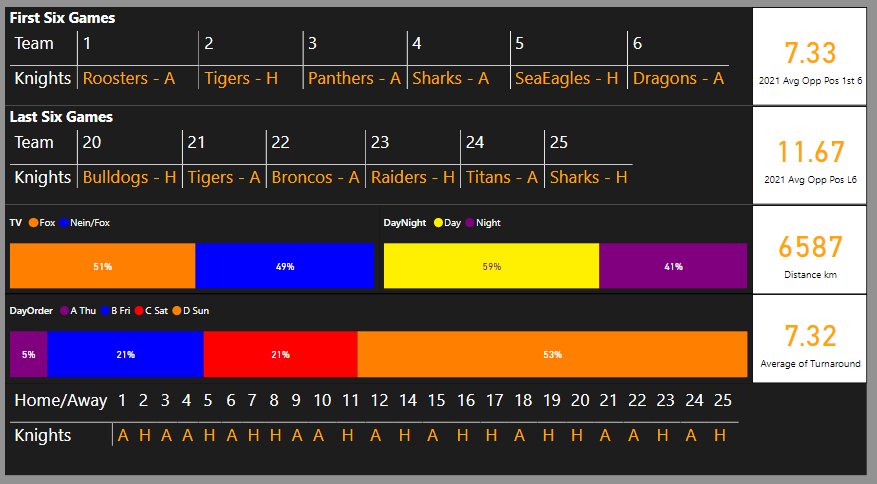 continued