WOMENS TEST PREVIEW: Australian Jillaroos vs PNG Orchids
The Australian Jillaroos vs Papua New Guinea Orchids will be a tough, physical and skillful game, as well as a perfect opener for the world cup. On Saturday the 23rd of September, these two teams will battle it out in Port Moresby, as the opener to the Prime Ministers XIII.
The Jillaroos have presented a slightly different side for this game, with six debutants and regular players out with injuries or finals commitments. The loss of Sam Bremner to an ankle injury will be a significant loss at fullback, and Maddie Studdon, Isabelle Kelly and Caitlin Moran will be a loss to the halves and centres but a gain to their respective teams in the Harvey Norman NSW Women's Grand Final. While these girls will be a huge loss to the Jillaroos, six girls will be debuting, Maddison Bennett, Lucy Lockhart, Talesha Quinn, Sarah Walker, Med Warg and the muchly anticipated Jessica Sergis, who scored a hattrick on debut for NSW. For regular forwards Renae Kunst and Steph Hancock, who will be retiring at the end of the season, this will be a huge step in their aim for a final World Cup.
For the PNG Orchids, this will be their first game together as a team. This will be difficult, as the Jillaroos have played together a few times this year, but it gives them a point to prove which makes their talented team more dangerous. This is their opener for their World Cup campaign, which will really push these girls to get the win. The Orchids also have a home advantage with the game being played in the Papua New Guinea capital. While some of these girls currently play in the Sydney and Brisbane competitions, many play for teams within PNG, and will be new and exciting talent on a national level.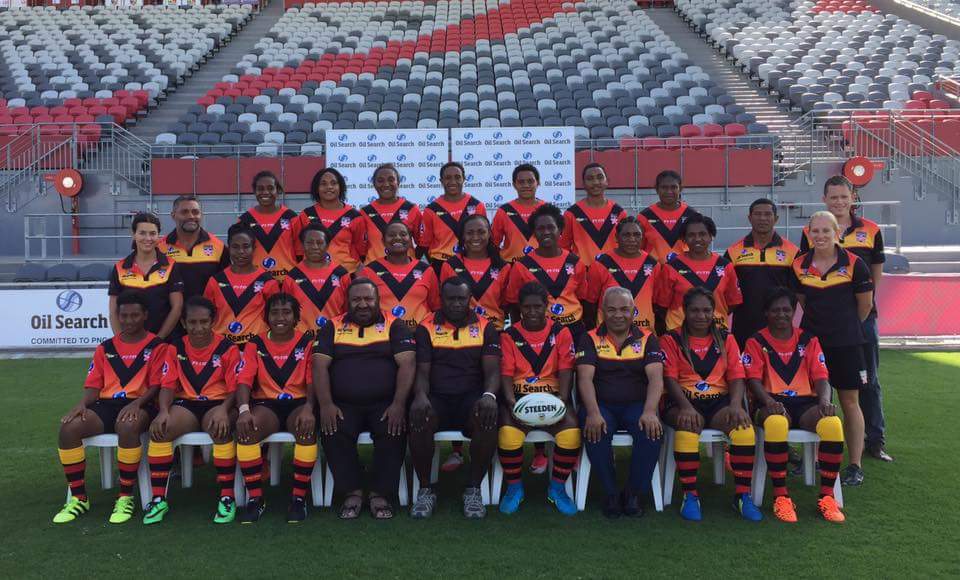 This game is not only a fantastic step for women's rugby league, but will also be a great opener for the Prime Ministers XIII and World Cup. Both teams have players fighting for World Cup spots, and have a point to prove prior to their World Cup campaign. In my opinion, this game will be a competition of both tough and rough forwards, and quick and skilful backs. I think that through their experience and time together, the Jillaroos will have that slight edge to win by a small margin, but with this match under their belt the PNG Orchids will be a force to be reckoned with in the World Cup.
Teams
Jillaroos
Kezie Apps
Chelsea Baker
Maddison Bennett
Annette Brander
Ali Brigginshaw
Vanessa Foliaki
Steph Hancock
Jenni-Sue Hoepper
Kody House
Amelia Kuk
Renae Kunst
Lucy Lockhart
Corban McGregor
Talesha Quinn
Jessica Sergis
Ruan Sims
Zahara Temara
Sarah Walker
Elianna Walton
Med Warg
Coach: Brad Donald
Orchids
Helen Abau
Joan Kuman
Naomi Kaupa
Vanessa Palme
Elvinah Aaron
Shirley Joe
Fay Sogavo
Maima Wei
Della Audama
Brenda Goro
Vero Waula
Carol Humeu
Cathy Neap (c)
Martha Karl
Mala Mark
Grace Mark
Akosita Baru
Christie Bulhage
Anne Oiufa
Janet Michael
Coach: Dennis Miall