2023 NRL: Jerseys Club-By-Club
Here's a look at the NRL jersey's club-by-club ahead of the 2023 competition.
Related: 2023 NRL Squads and Player Movements
Related: 2023 NRL Draw
Seasons: 2024 2023 2022 2021 2020 2019
Brisbane Broncos
After a perfectly fine home jersey in 2022 (a nice nod to the retro '80s/'90s look with a modern touch), the Broncos' 2023 home strip is confusing. While the idea to blend the home and away styles is fine in theory, the weird half maroon-half yellow design doesn't work. It might be a passable Nines top, but not a home strip. And what's with the toilet bowl-ring collar?
Broncos Shop: https://shop.broncos.com.au/2023-team-official/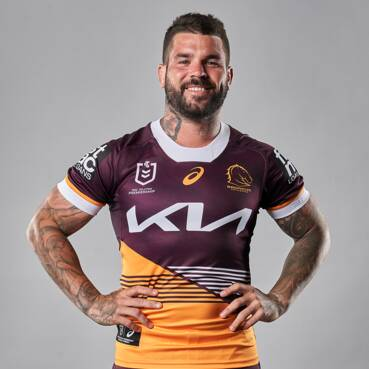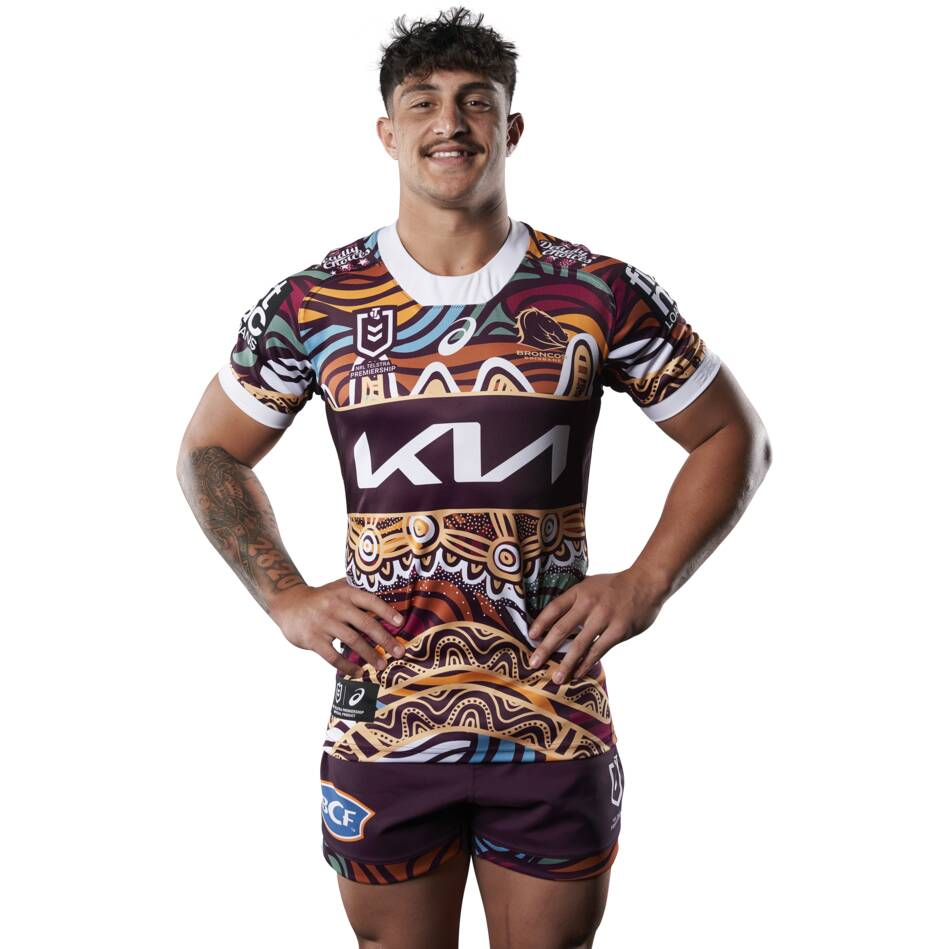 Canberra Raiders
Wisely, the Milk have stuck with the classic design. Though – in a move to make purists happy – the white, blue, and gold ACT armbands are much bigger than in the past couple of seasons. While the 2021/22 Heritage strip was meant to be an occasional one, it was so popular that it became the club's unofficial home jersey. The blue and green and blue and silver jerseys are seemingly gone.
In even better news, the classic white jersey of the early-to-mid '90s and mid-2000s has returned, with the big green, blue, and yellow hoops across the chest.
Raiders Shop: https://www.raidersshop.com.au/2023-isc/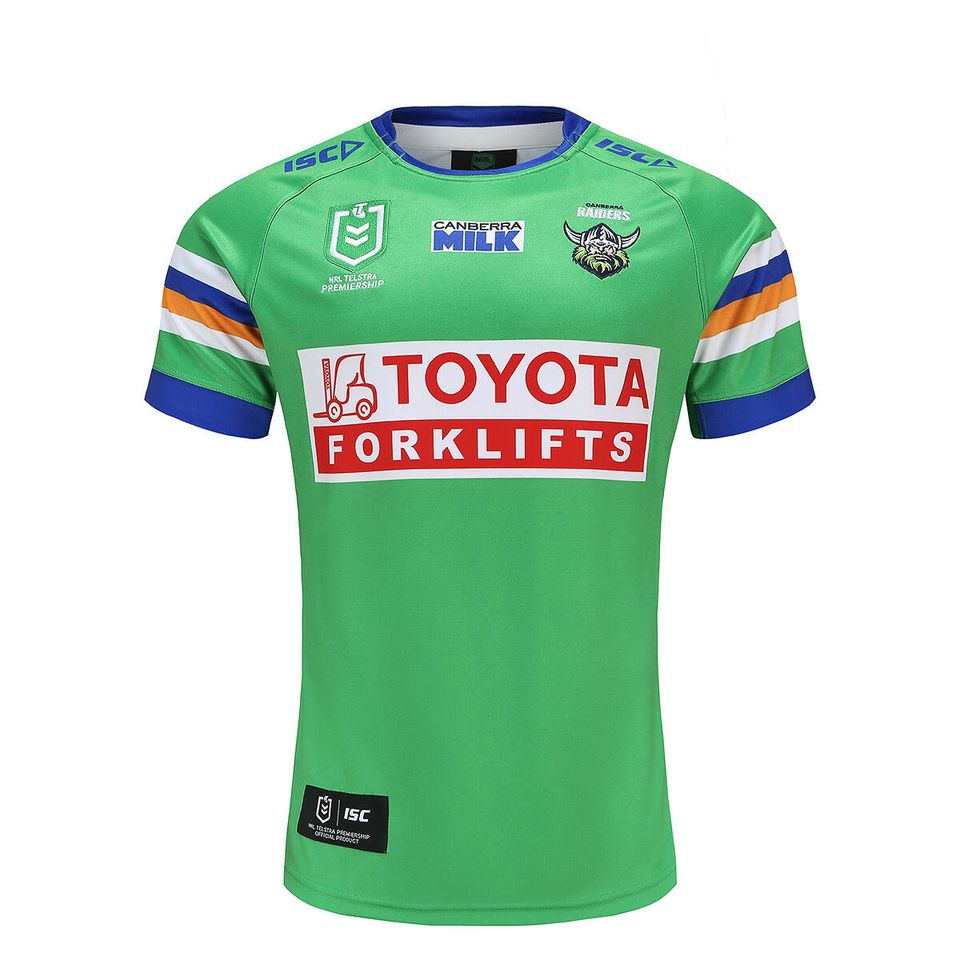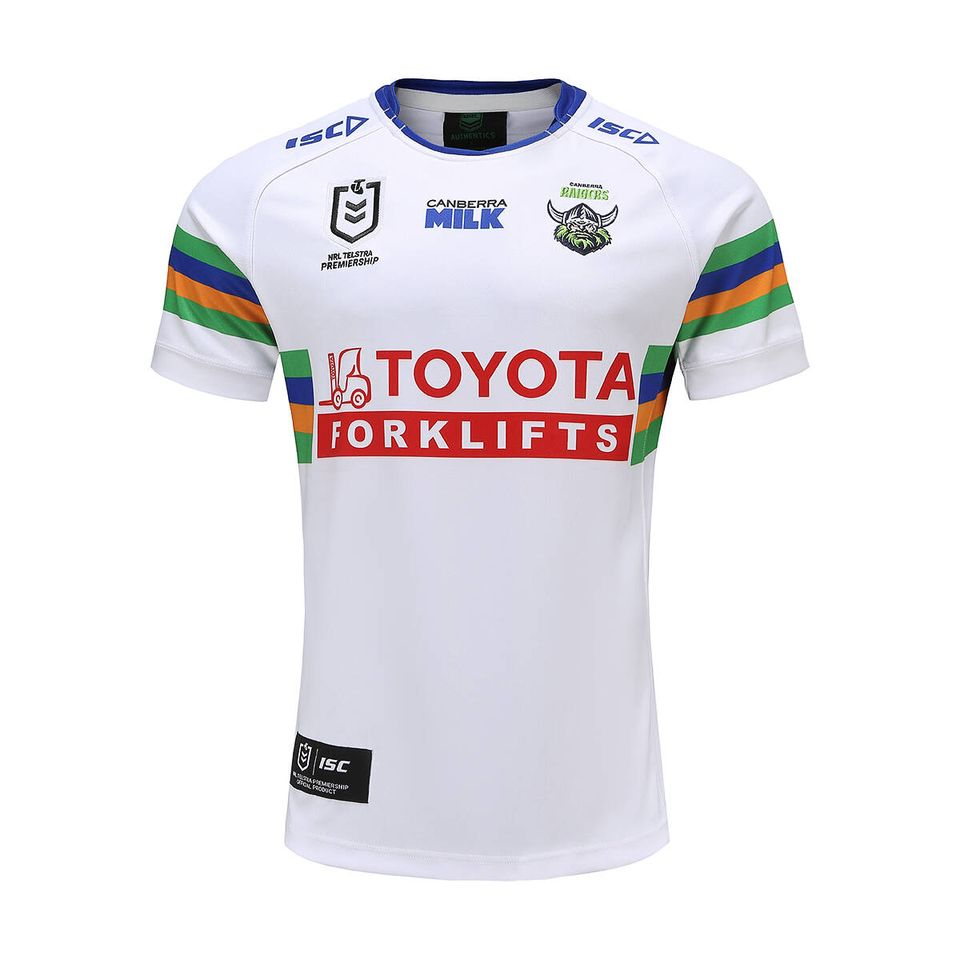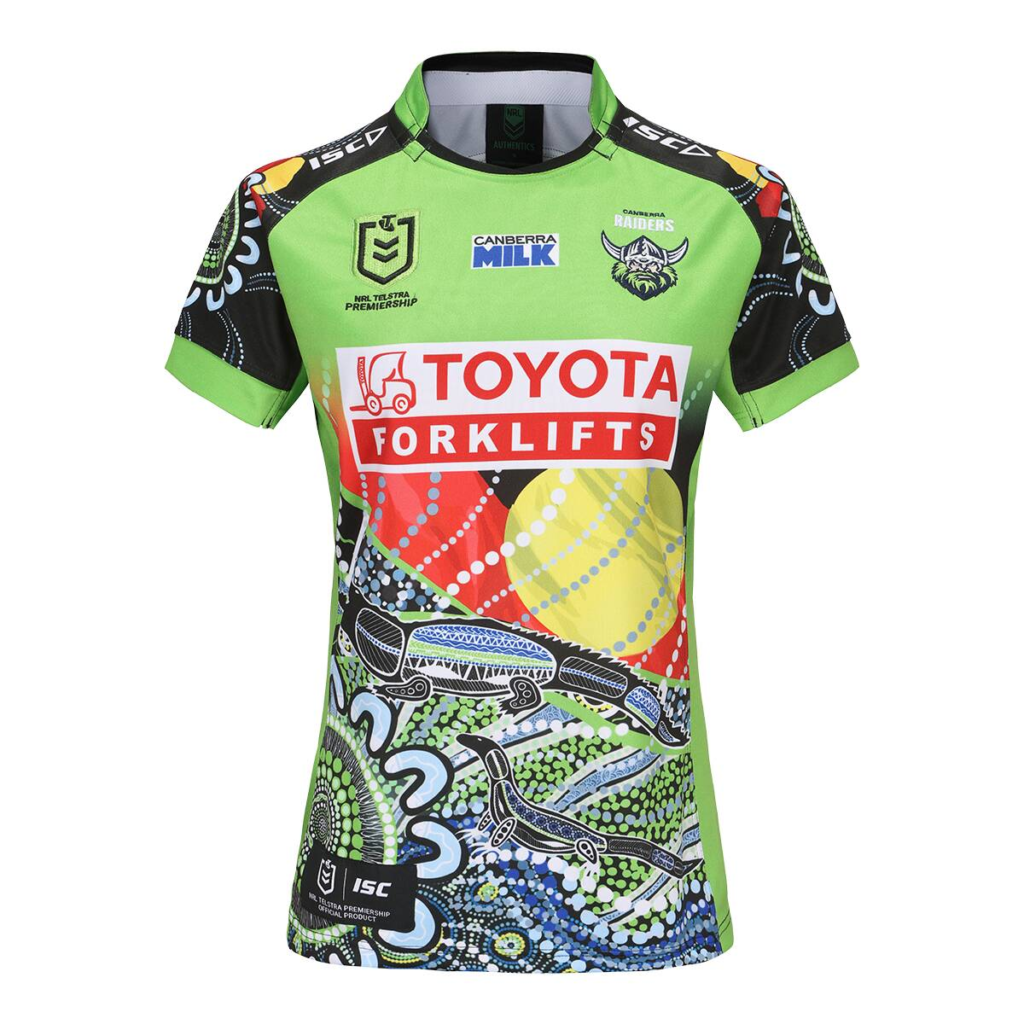 Canterbury-Bankstown Bulldogs
While the Dogs have always had a variation of blue and white (either chevrons or hoops), this is probably their biggest change since the Super League days.
The chevrons here resemble the old Western Suburbs Magpies strips, with a big top chevron and a smaller lower one.
While it's different, it's still simple (with the colours reversed for the away jersey) and looks good. Though hardcore fans used to the classic design may take a while to get used to it.
Bulldogs Shop: https://shop.bulldogs.com.au/2023-on-field-range/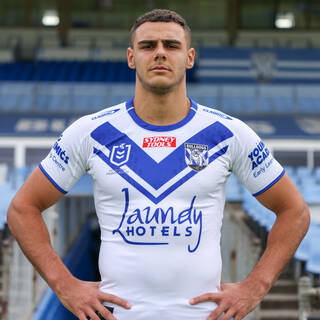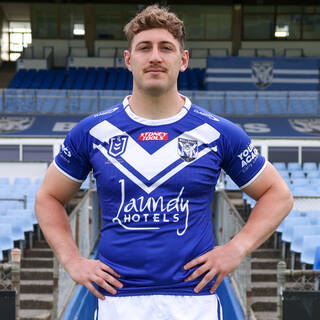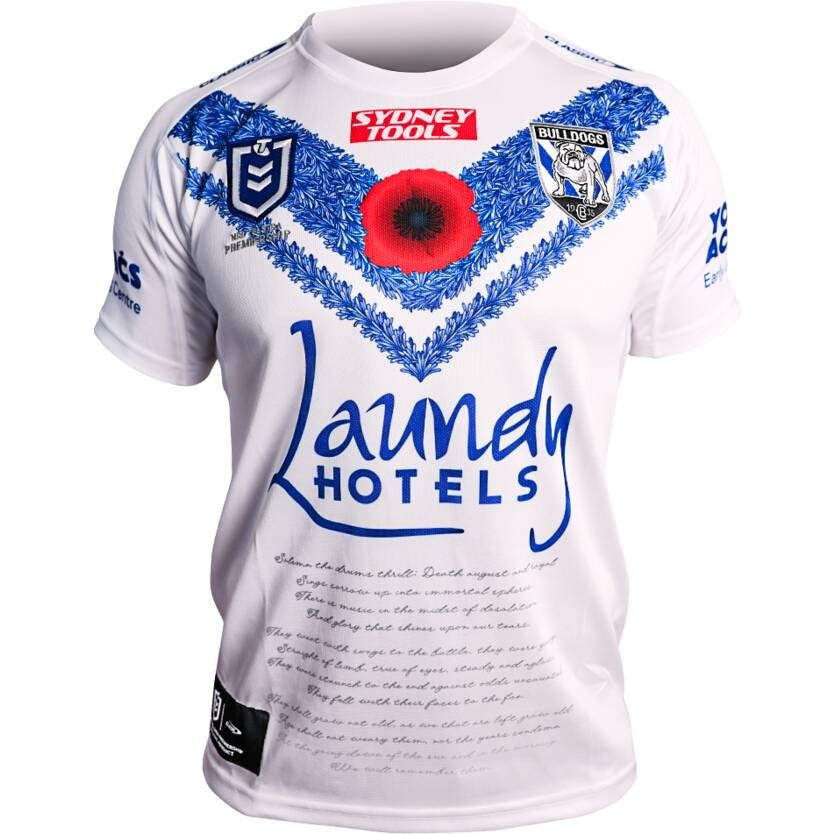 Cronulla-Sutherland Sharks
The Sharks have stuck to the classic look – the black away jersey is particularly striking. The Members jersey is the biggest change, and looks more like a training top, but it's still good.
Sharks Shop: https://store.sharks.com.au/classic-range-2023/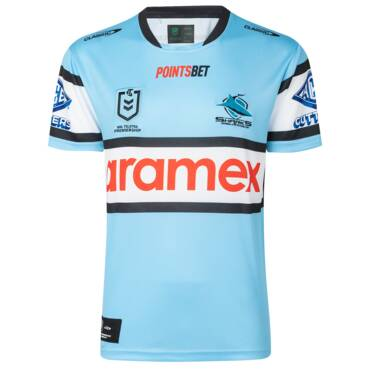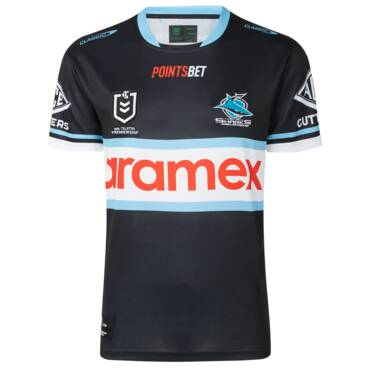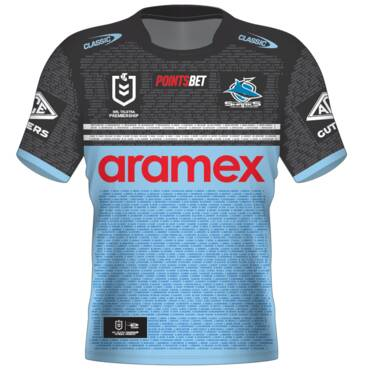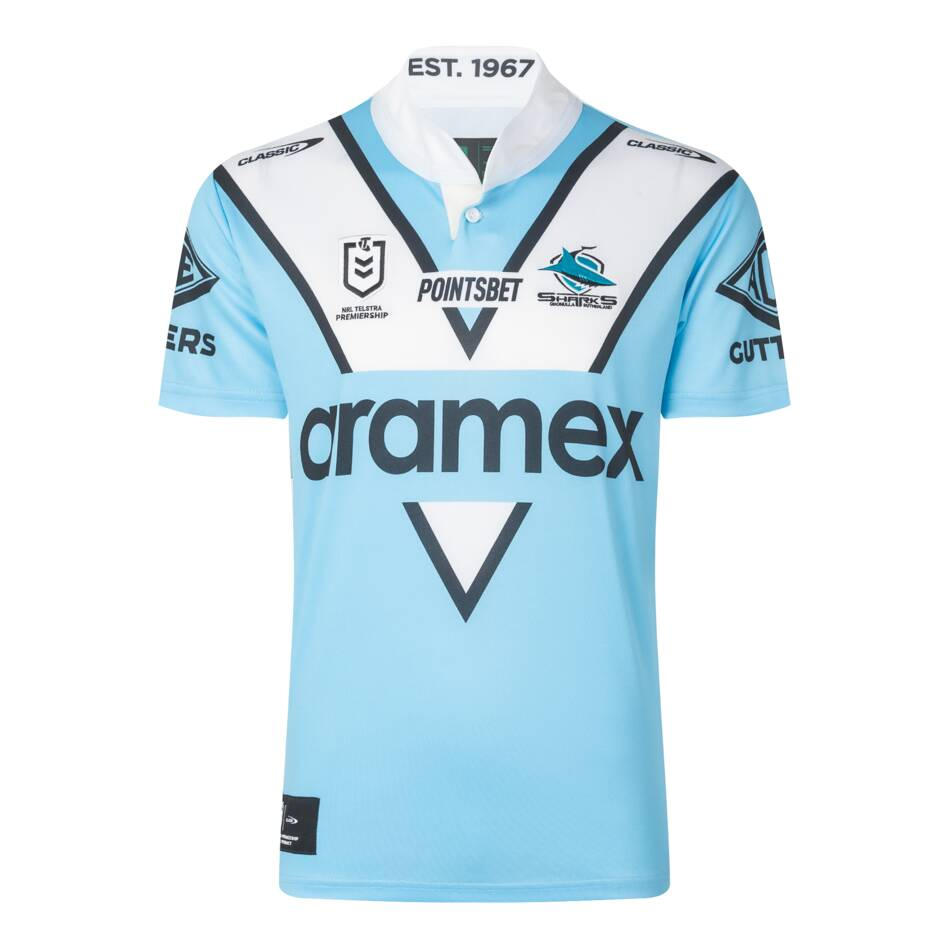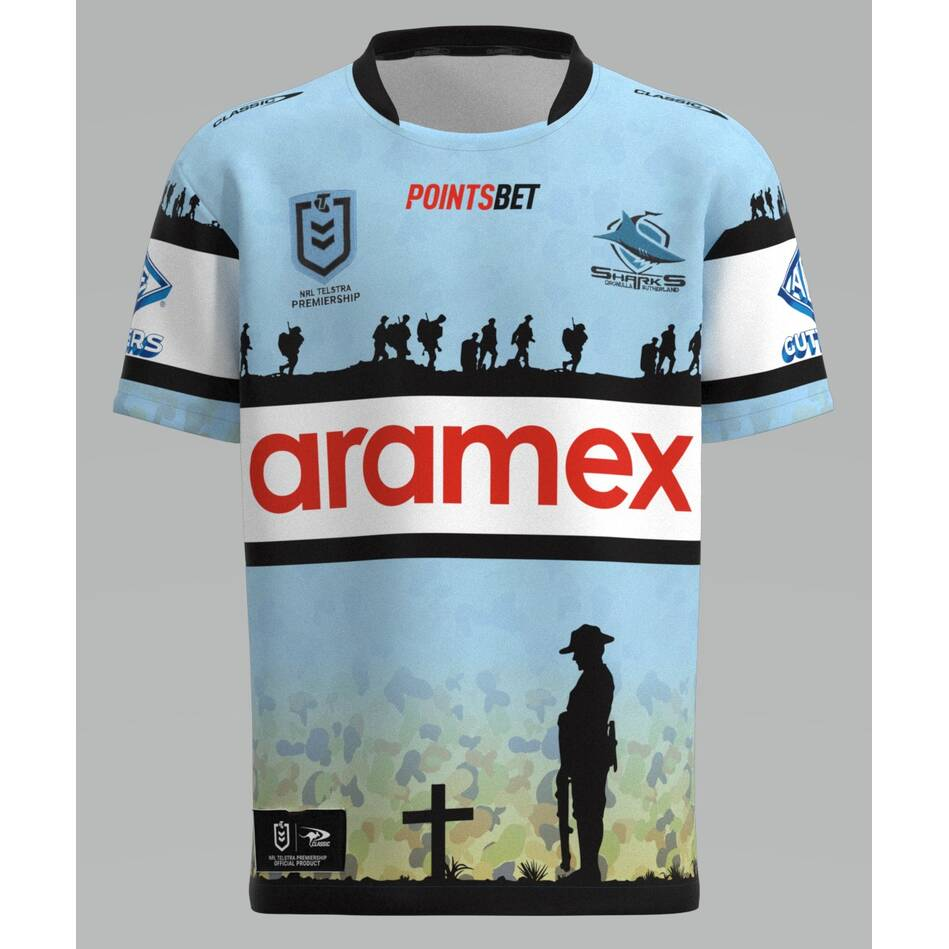 Dolphins
Much like their struggle to land a marquee player (missing out on Cameron Munster), the Dolphins' jerseys have been ridiculed. While the Queensland Cup side wears a simple red and white, the clash with St George Illawarra meant an extra colour was needed. The "Vanilla Coke" cream-ish colour was immediately mocked on social media, though the away jersey is a slight improvement. I guess this proves that only cricket legend Richie Benaud can pull off the cream, the bone, the white, the off-white, the ivory or the beige (to quote the 12th Man).
Dolphins Shop: https://shop.dolphinsnrl.com.au/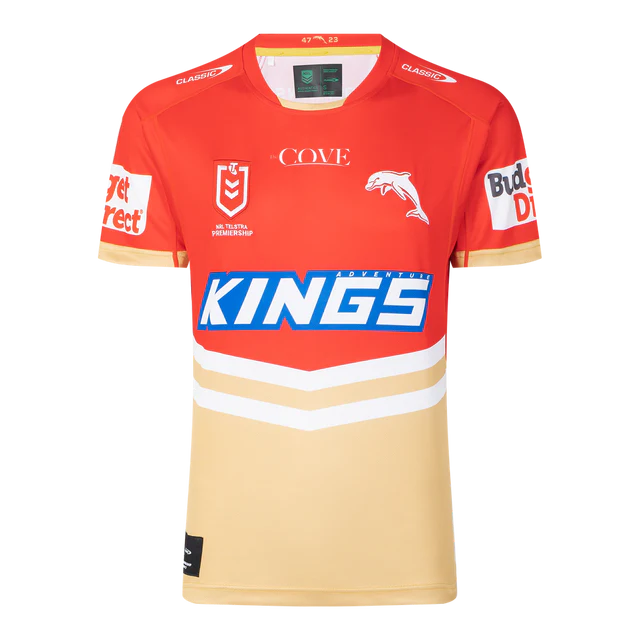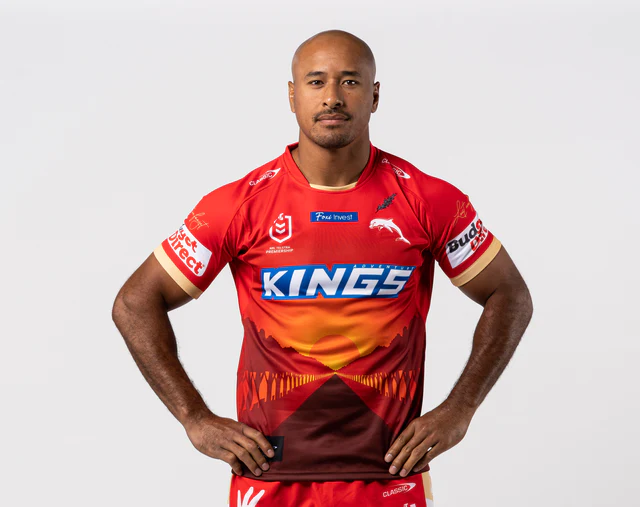 Gold Coast Titans
The Titans have made minimal changes to their 2022 home strip, with a skinnier gold line, and the different shades of blue swapping. The away jersey has been revamped and is quite nice, with more light blue instead of white.
Titans Shop: https://shop.titans.com.au/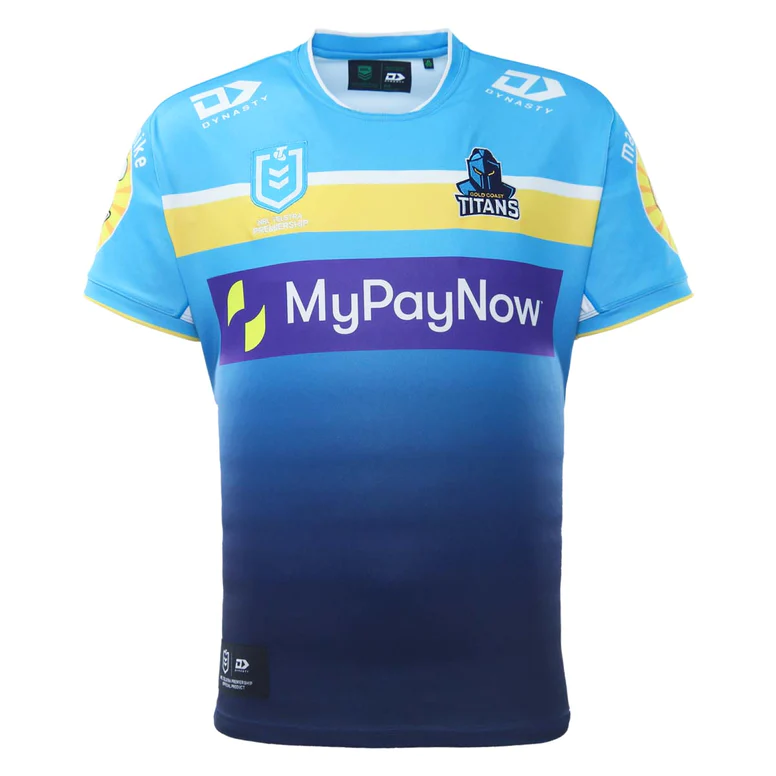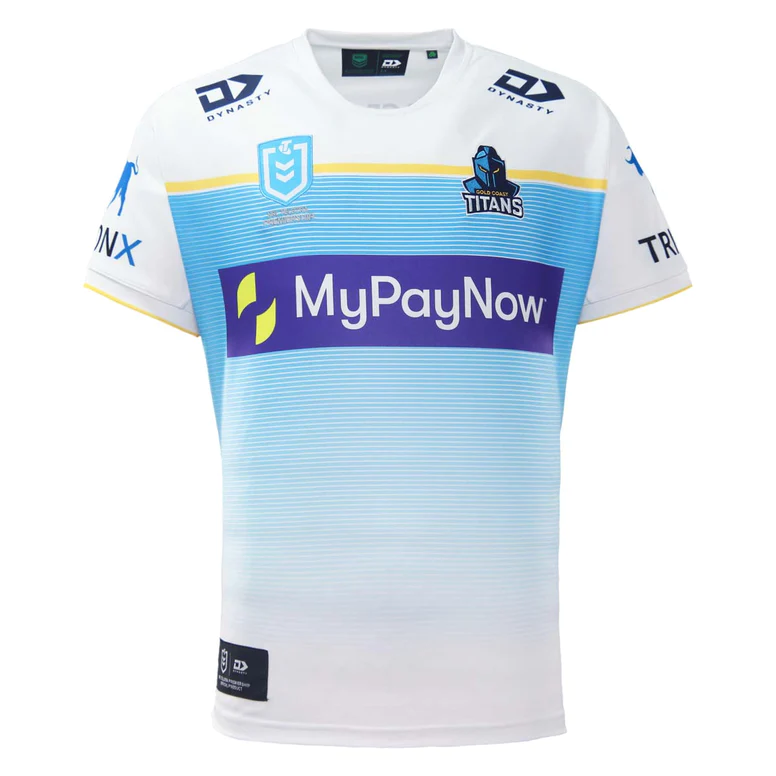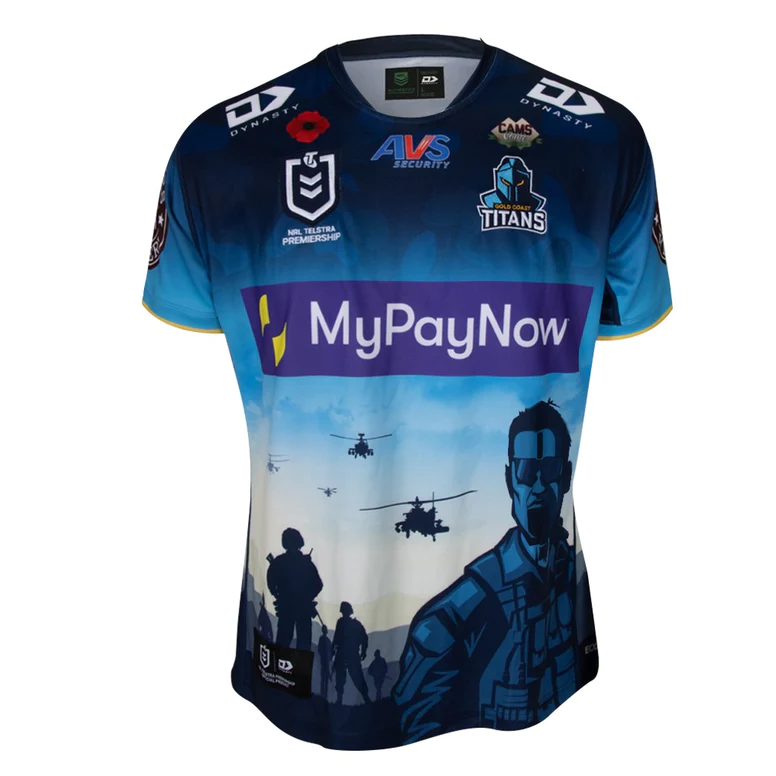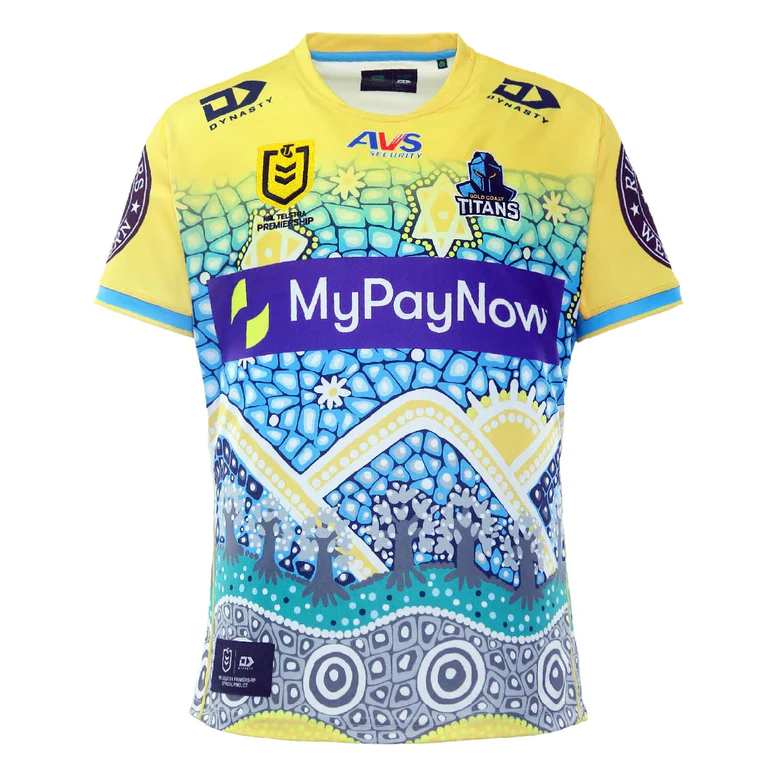 Manly-Warringah Sea Eagles
With the Sea Eagles having their jersey dramas in 2022, they've wisely kept the classic home and away design from last season. The alternate jersey is a homage to their mid-90s strips, which they wore in the 1996 and 1997 ARL Grand Finals.
Sea Eagles Shop: https://shop.seaeagles.com.au/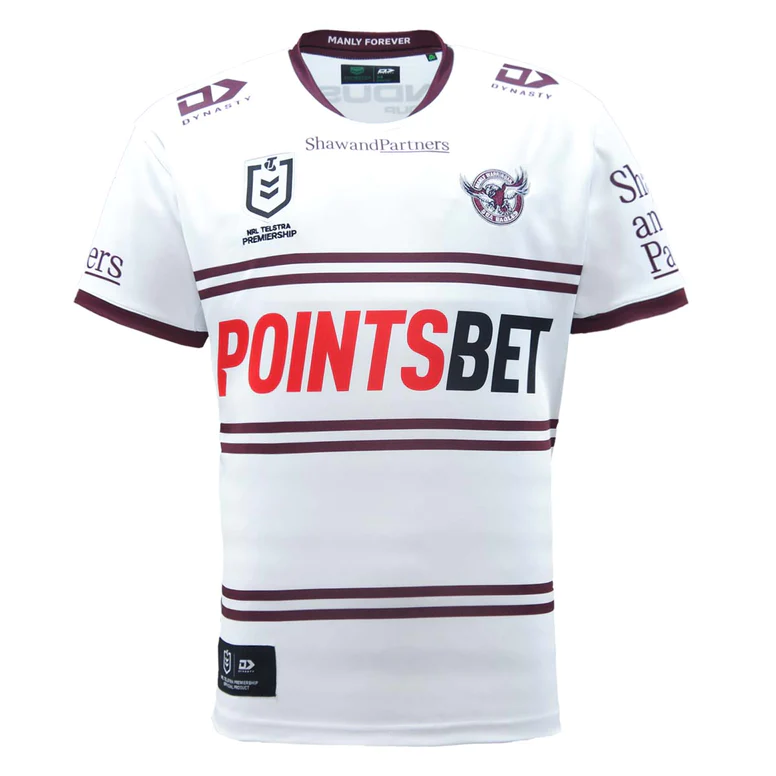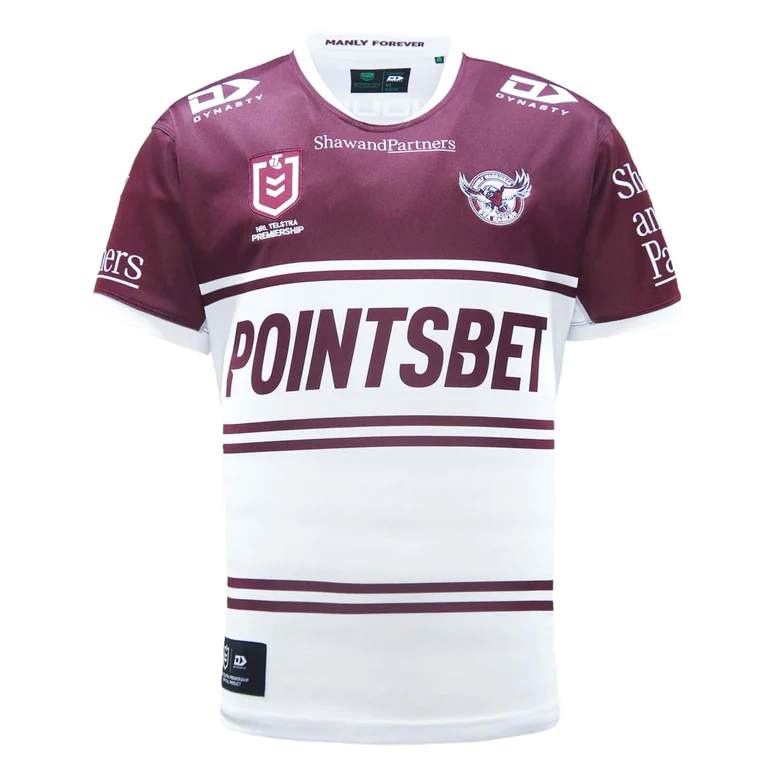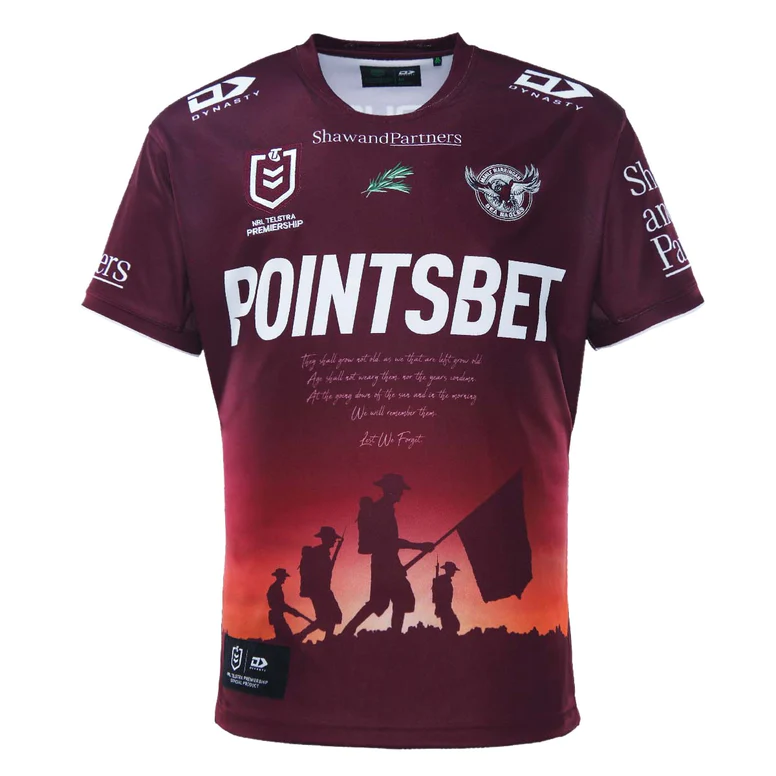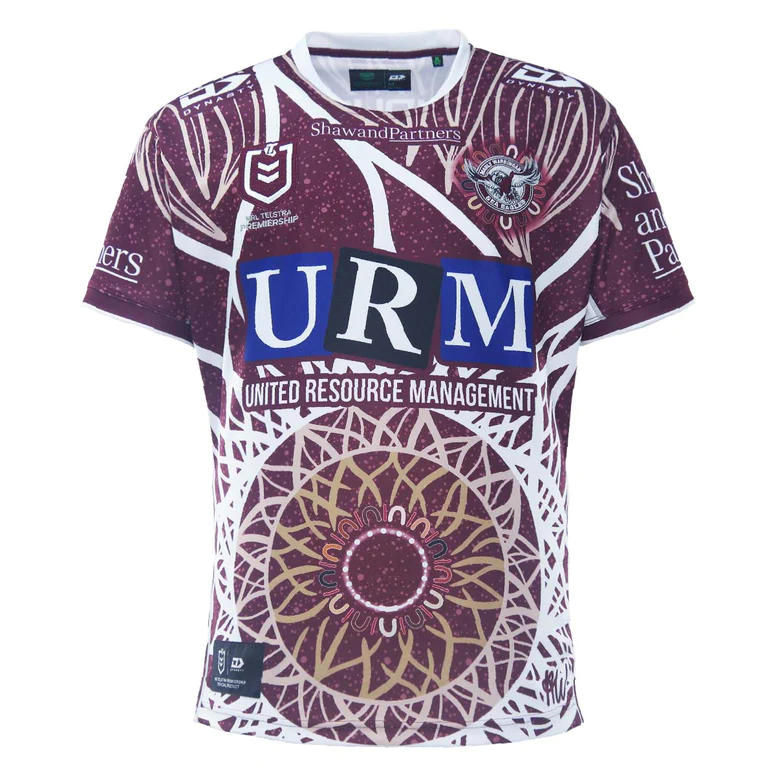 Melbourne Storm
While the Storm's home jersey didn't change, the away jersey is baffling. It looks like a Perth Glory A-League strip. Going with purple and white hoops or purple chevrons would have been a much better idea.
Storm Shop: https://shop.melbournestorm.com.au/shop-all/2023-jersey/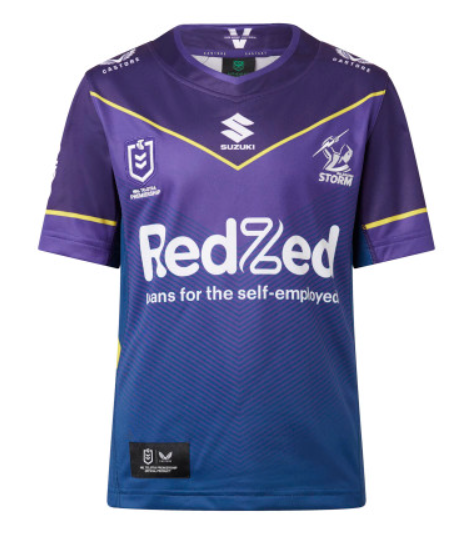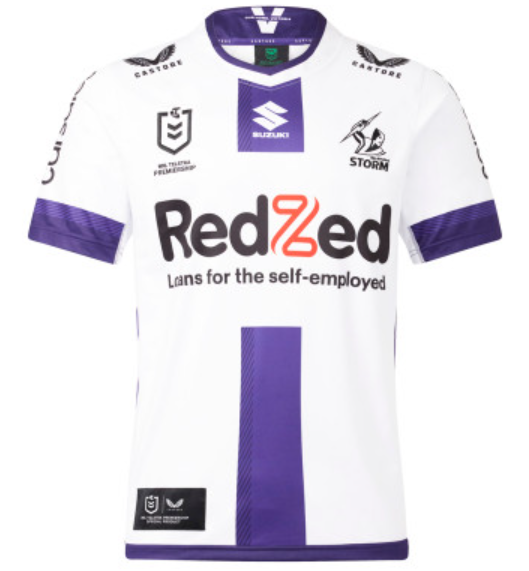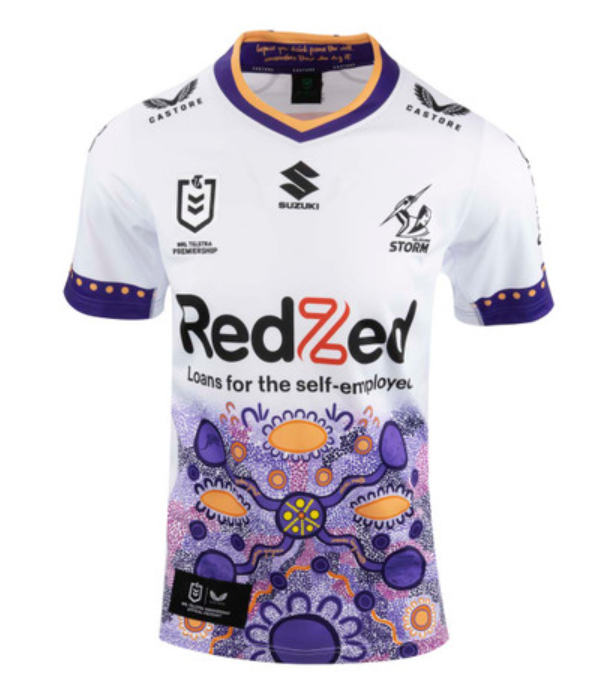 Newcastle Knights
The Knights have made a small change to their jerseys, with the chevrons slightly longer. The away jersey is a simple reversal, dominated by blue and white.
Knights Shop: https://shop.newcastleknights.com.au/2023-classic-official/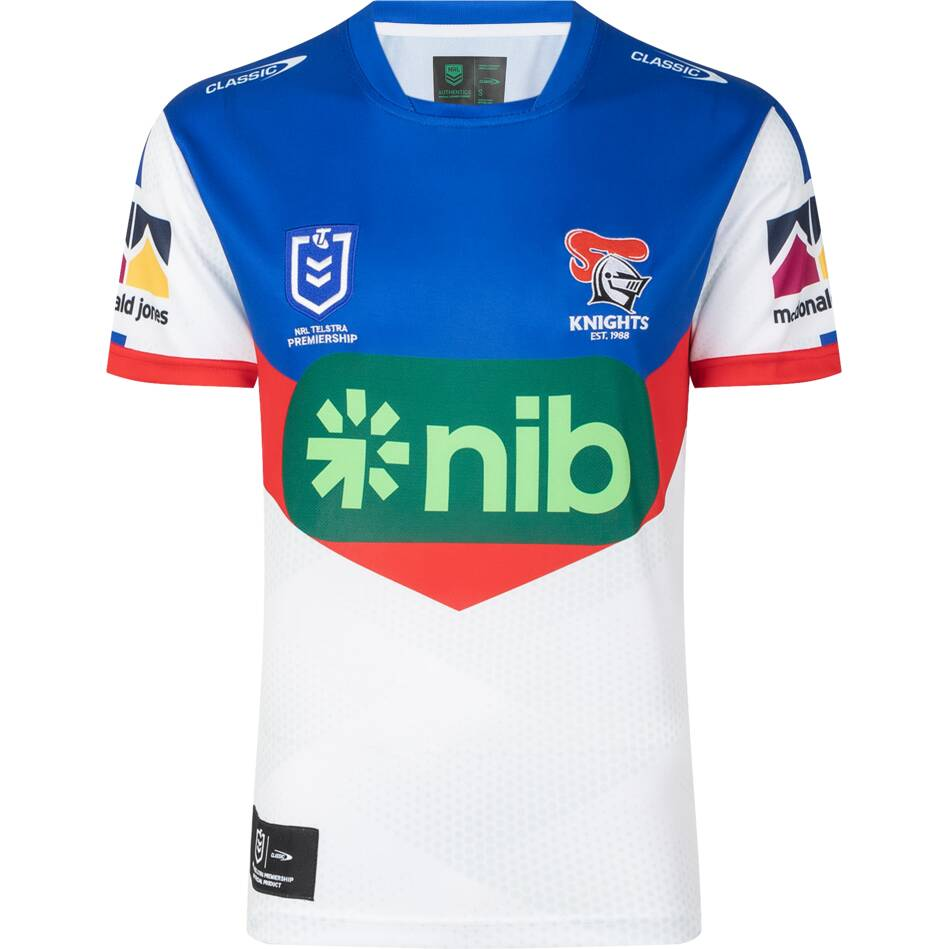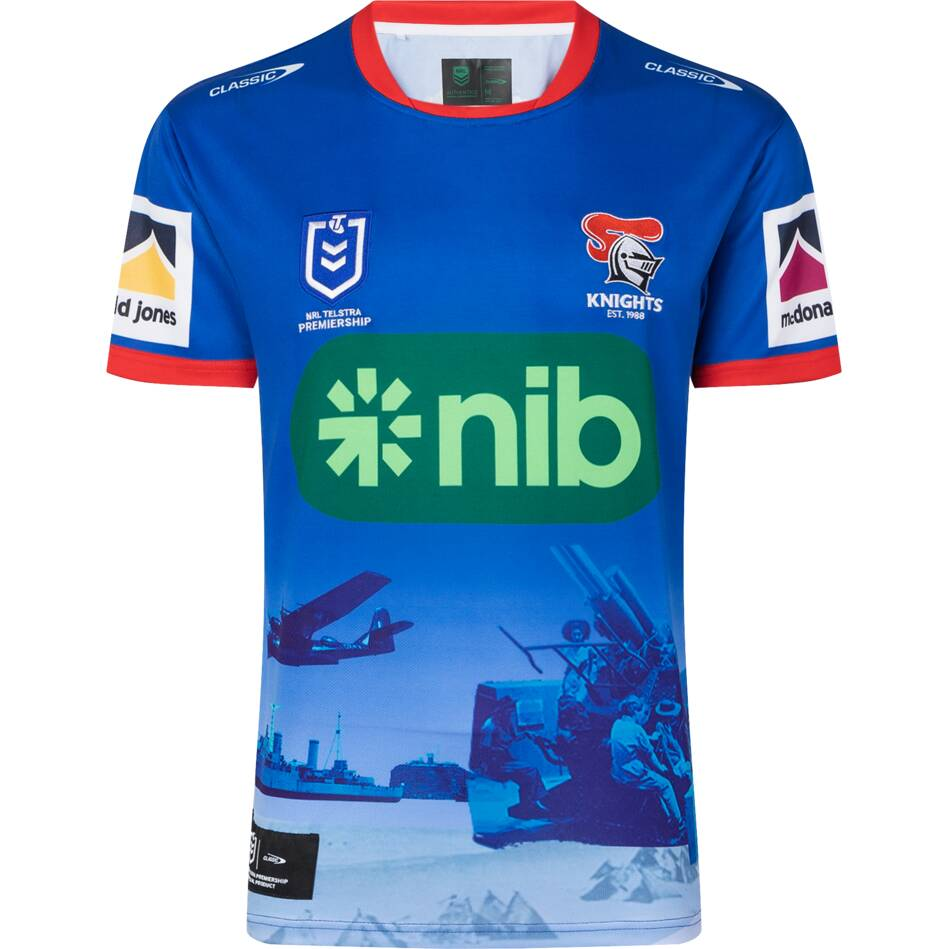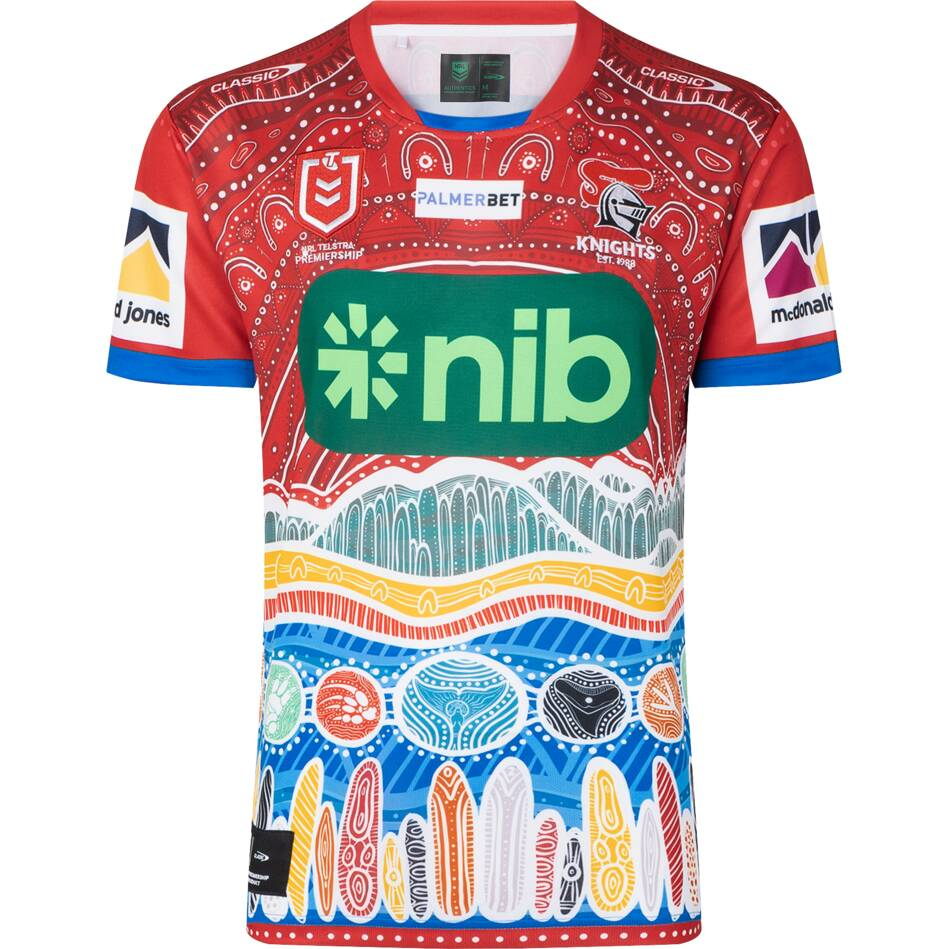 New Zealand Warriors
While the Warriors have kept their current home and away designs, it's the new sponsor which is an issue. The one.nz logo is so bright it looks like someone cosplaying as Iron Man. Will the mixed public reaction force a change, or are we stuck with it?
Warriors Shop: https://shop.warriorsstore.co.nz/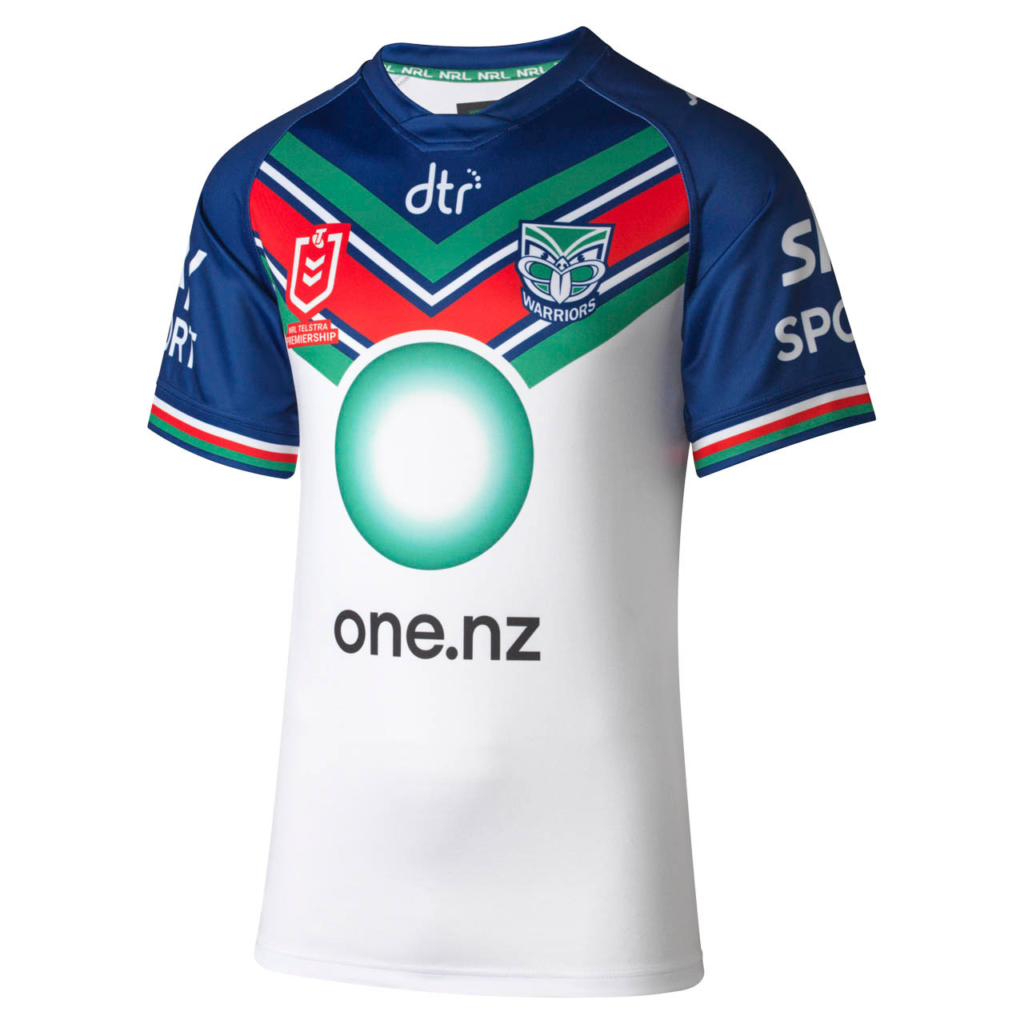 North Queensland Cowboys
After a successful 2022, the Cowboys have celebrated with a new look. It's not as nice as their 2022 design, with an overuse of chevrons. And the away jersey looks a little like the classic ACT Brumbies design.
Cowboys Shop: https://www.cowboysteamshop.com.au/2023-range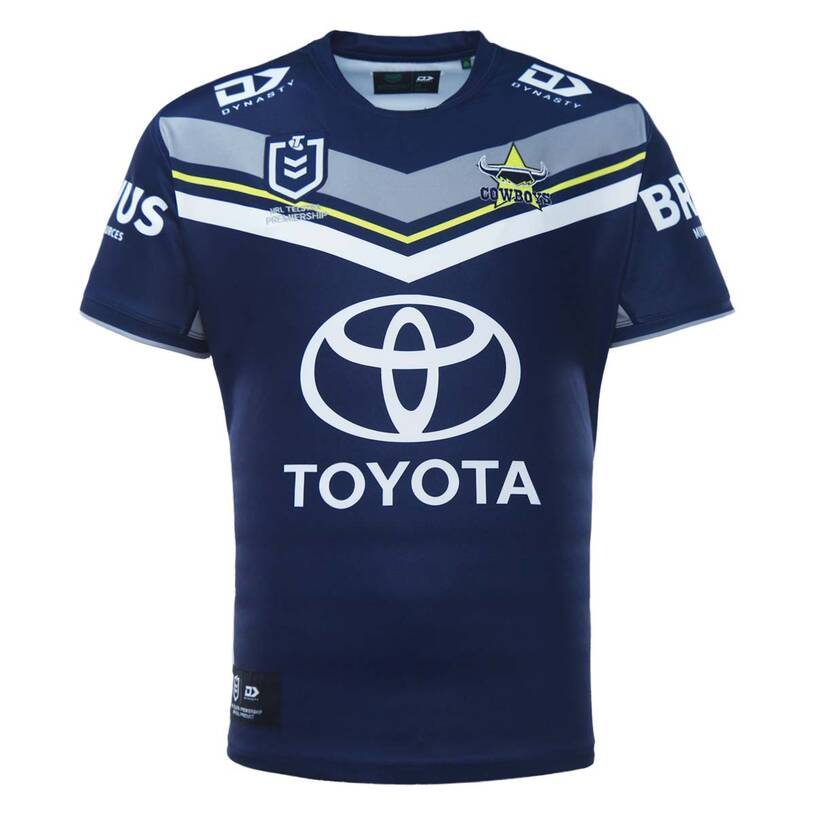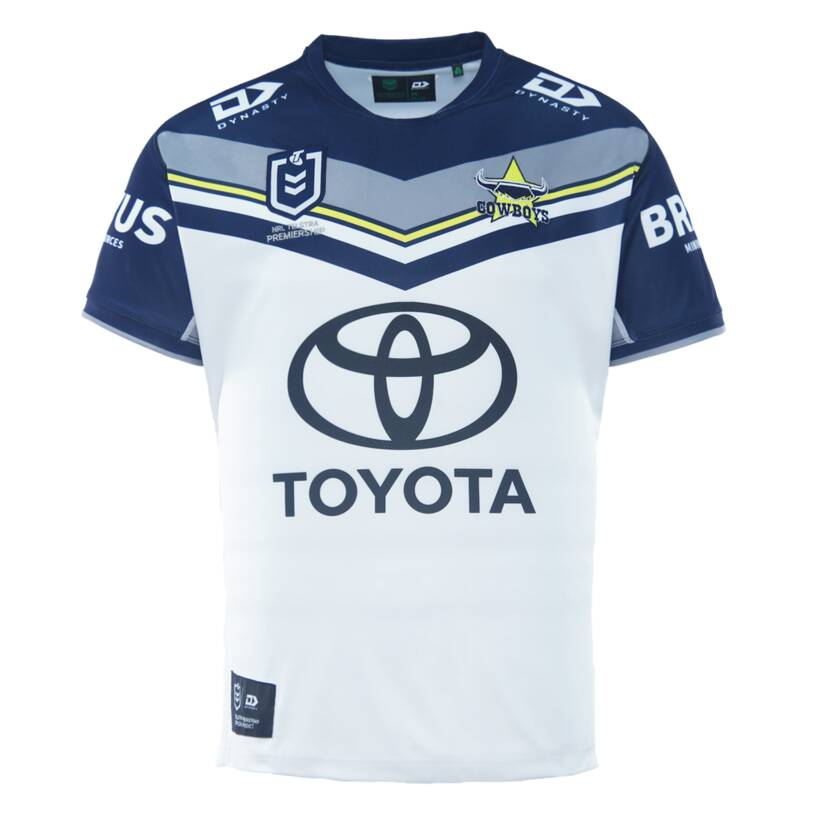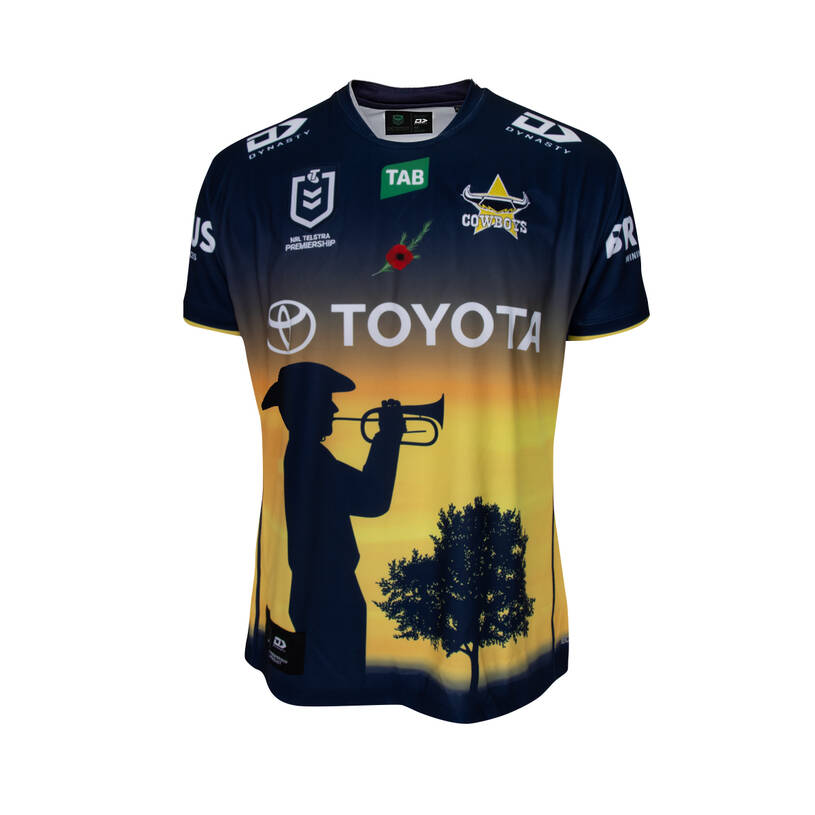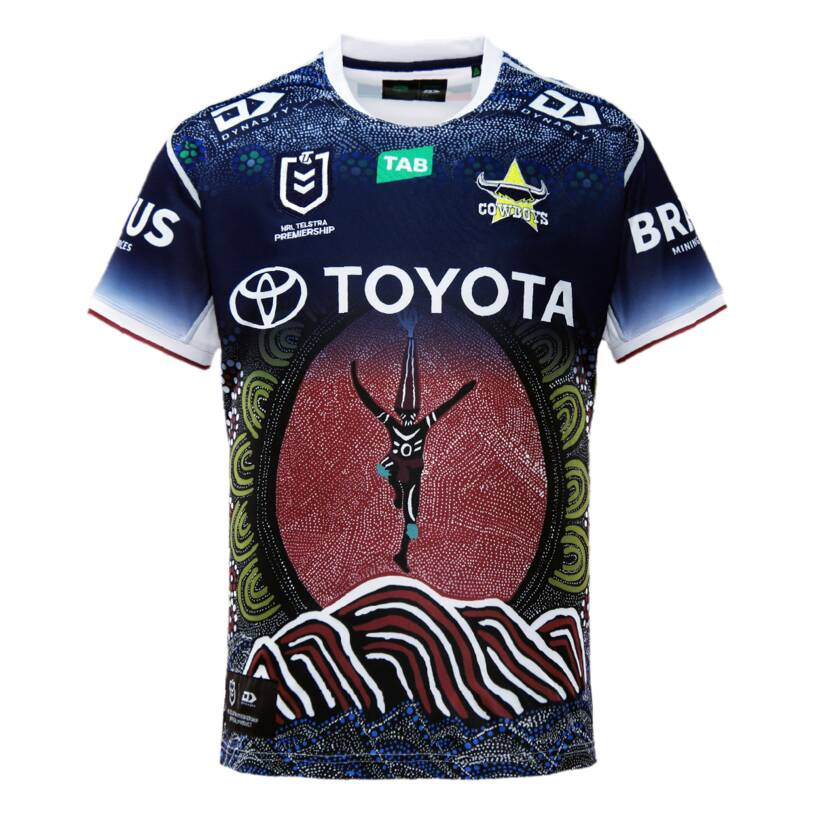 Parramatta Eels
The Eels have stuck to their late-90s design, with a fresh white away jersey instead of gold (which now becomes the alternate jersey) that matches the design of the home one. It's a nice change.
Eels Store: https://shop.parraeels.com.au/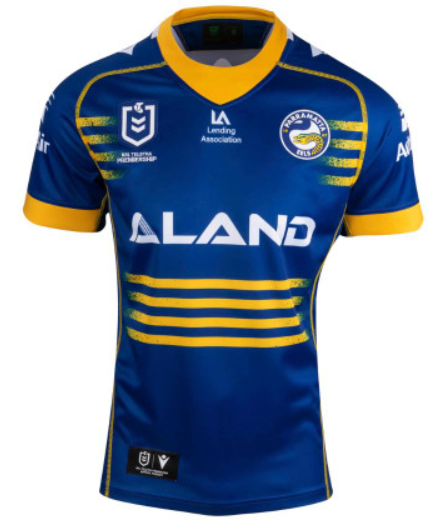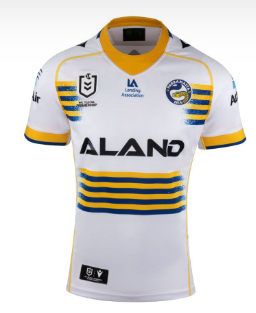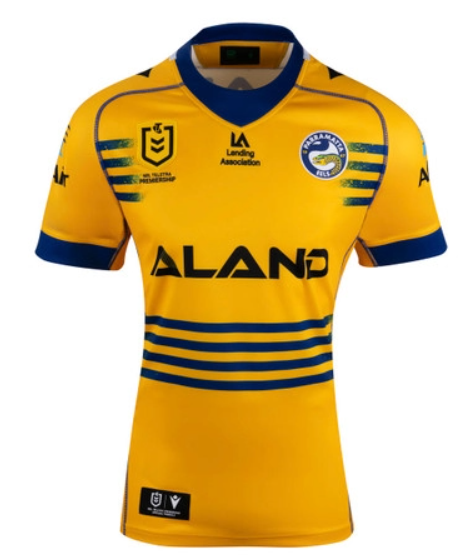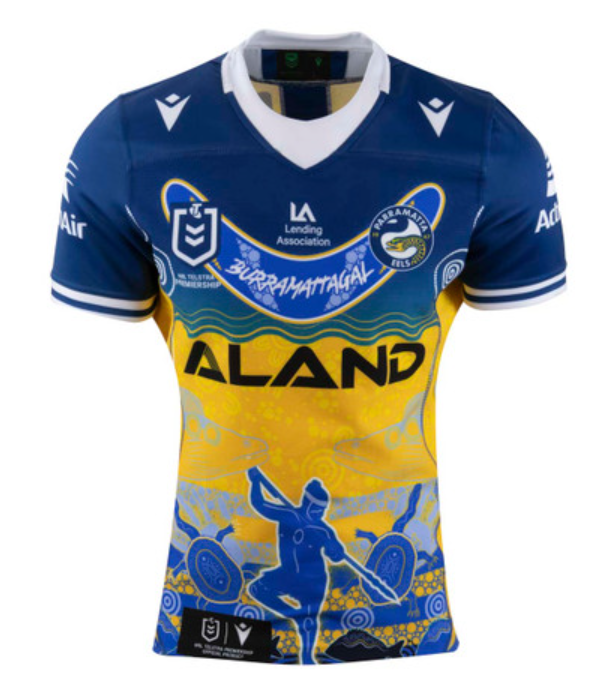 Penrith Panthers
The defending premiers have also stuck to their 2022 designs (including the popular Pink Panthers jersey). Their alternate design is a homage to their 2003 premiership strip. It's quite fitting (pardon the pun), with the Panthers looking to become the first triple premiers in over 40 years.
Panthers Shop: https://shop.penrithpanthers.com.au/2023/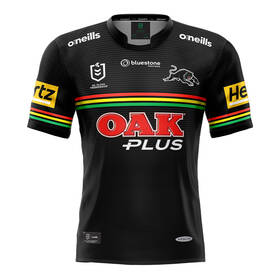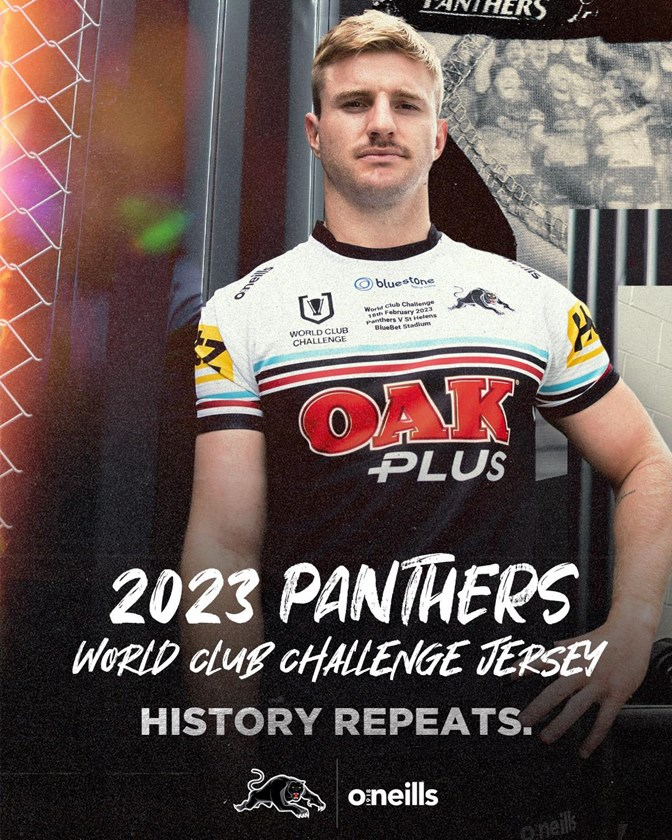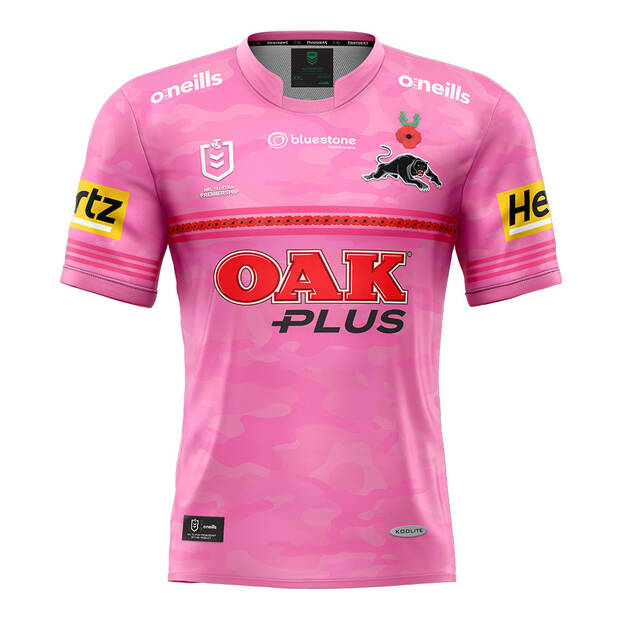 St George-Illawarra Dragons
While there's been a lot of drama over a potential name change, the Dragons have – of course – stuck to the classic Red V design. The alternate jersey is a lot cleaner, and almost looks an old Steelers strip.
Dragons Shop: https://shop.dragons.com.au/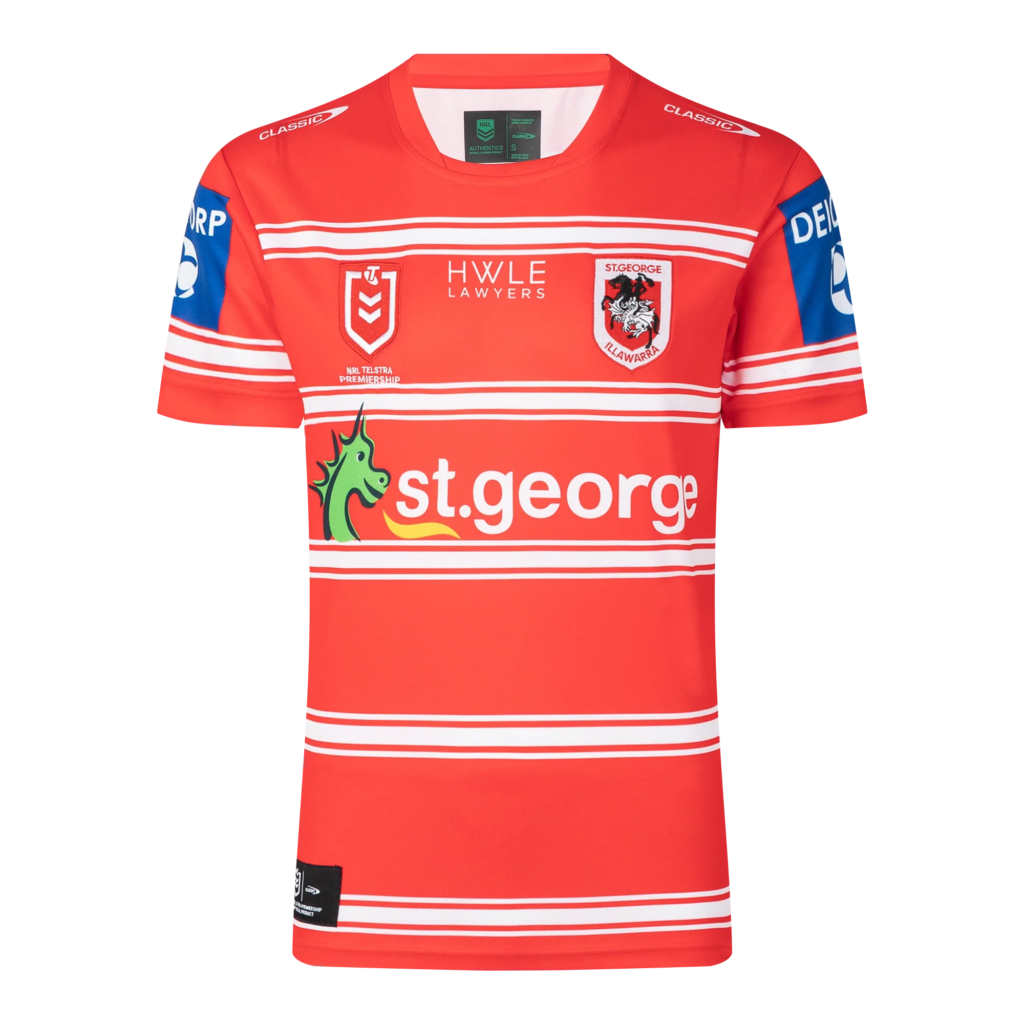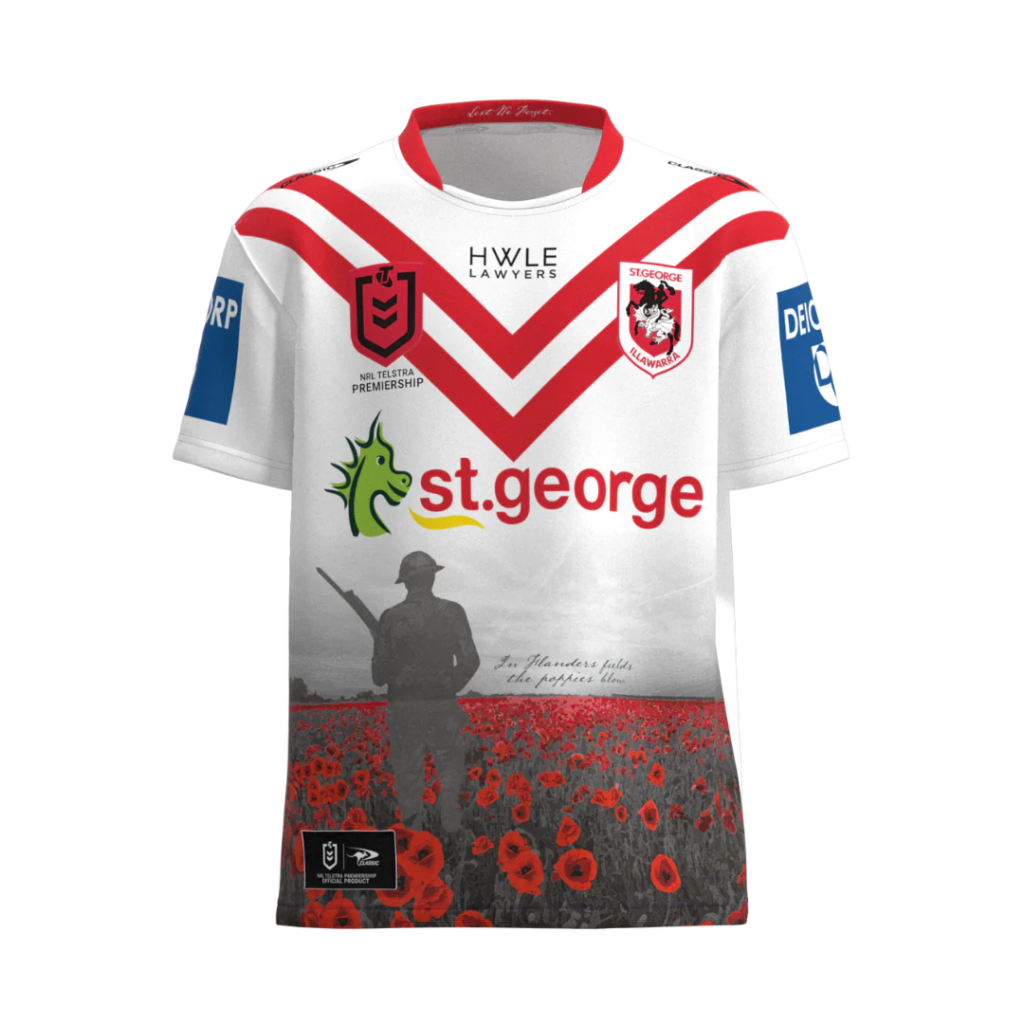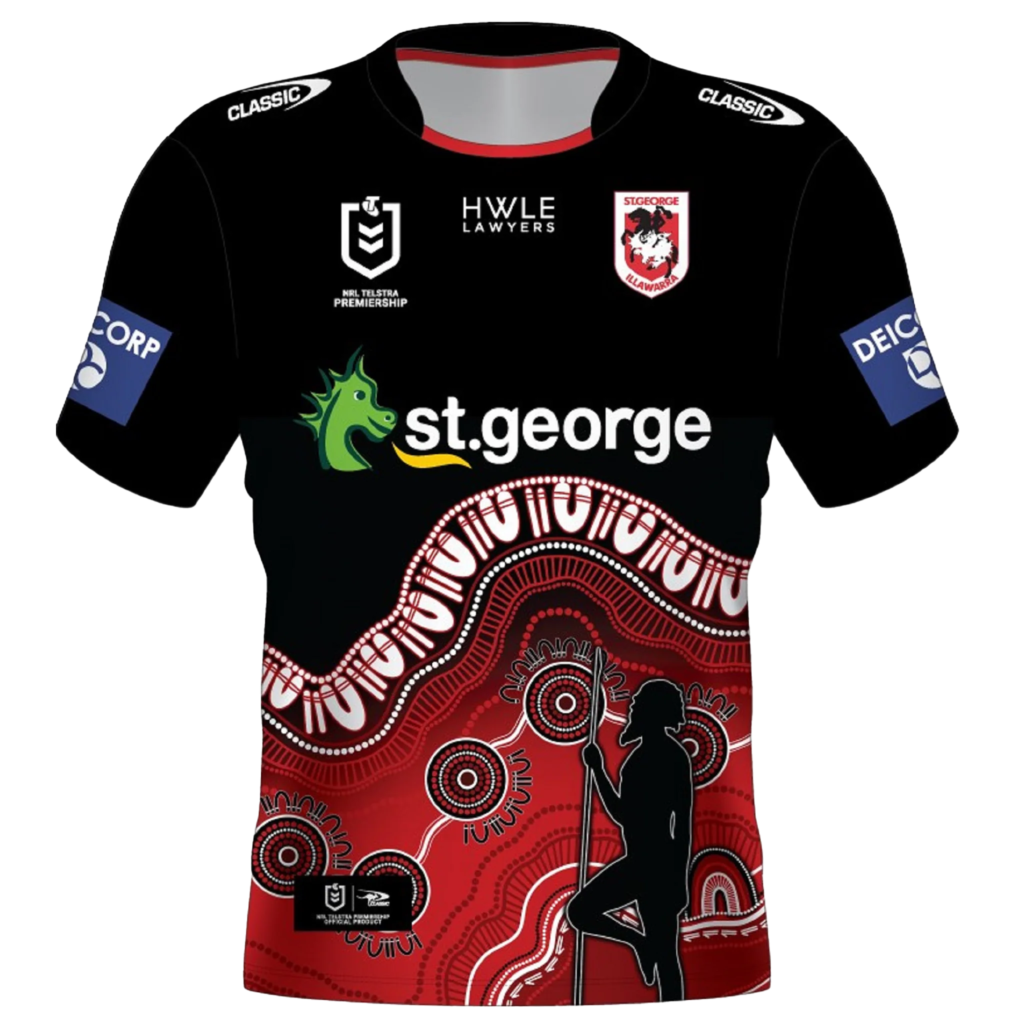 South Sydney Rabbitohs
Like the Dragons, Souths have kept their classic design, with black armpits and cuffs for the home strip and white for away. It's a design they've had for ages, with a few variations.
Rabbitohs Shop: https://shop.rabbitohs.com.au/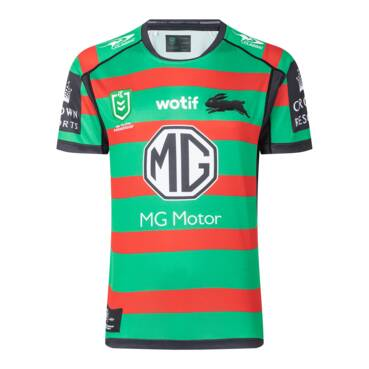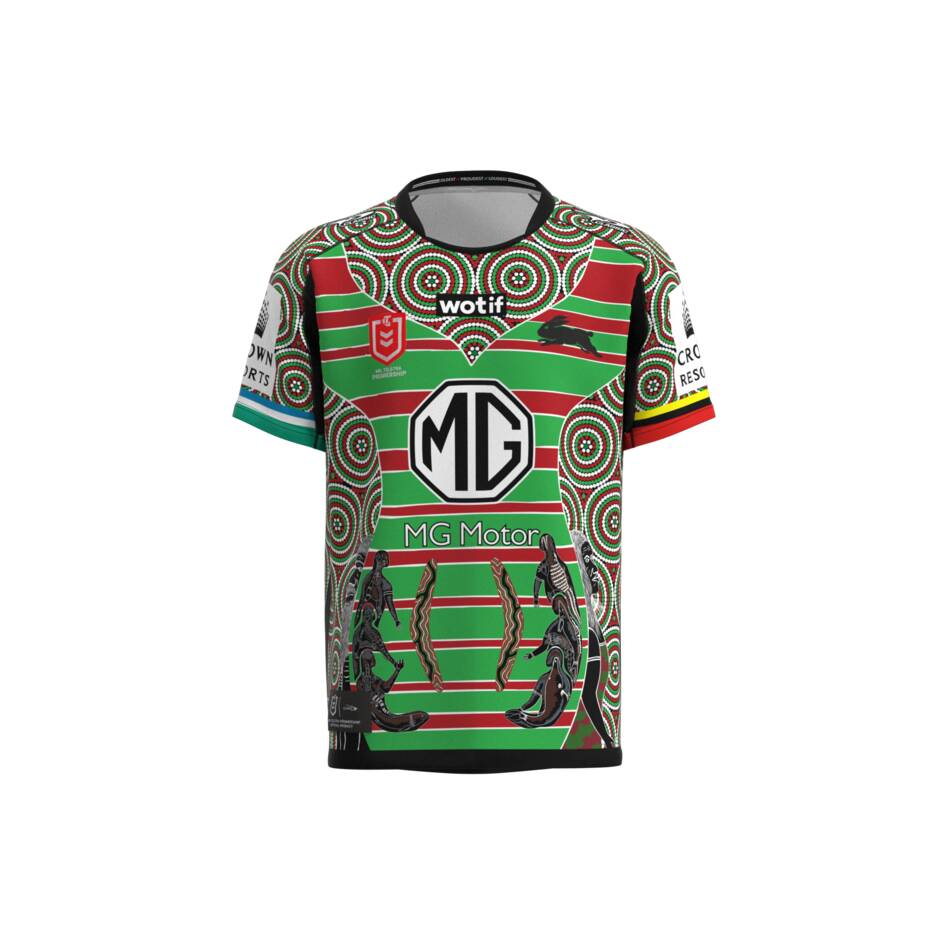 Sydney Roosters
As expected, Easts have stuck to their classic design, but there's a change to their away jersey, which is a homage to the 1996 ARL strip. It's a lot neater than their previous away jersey, with a better balance of red and blue.
Roosters Shops: https://shop.roosters.com.au/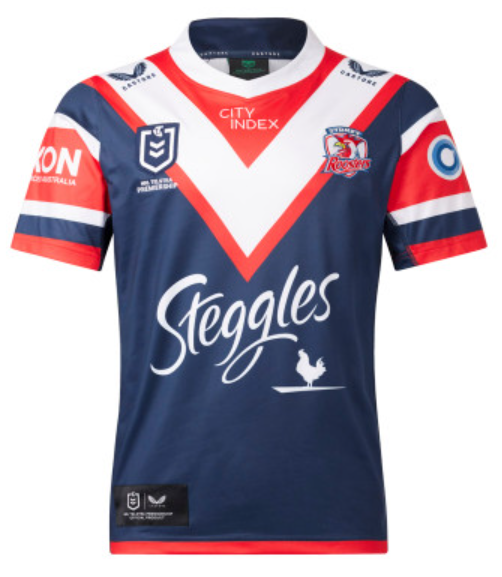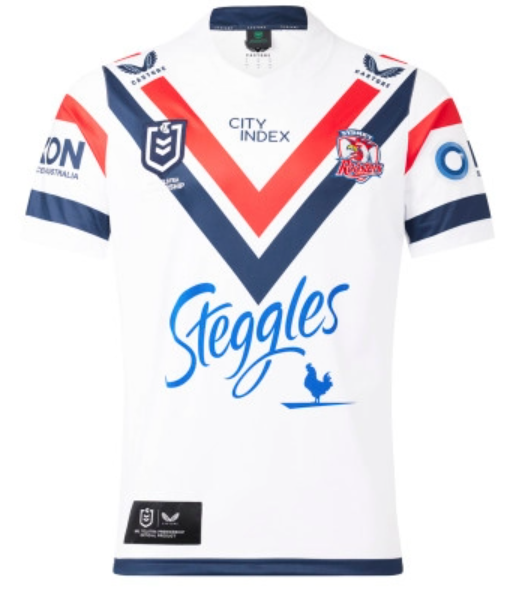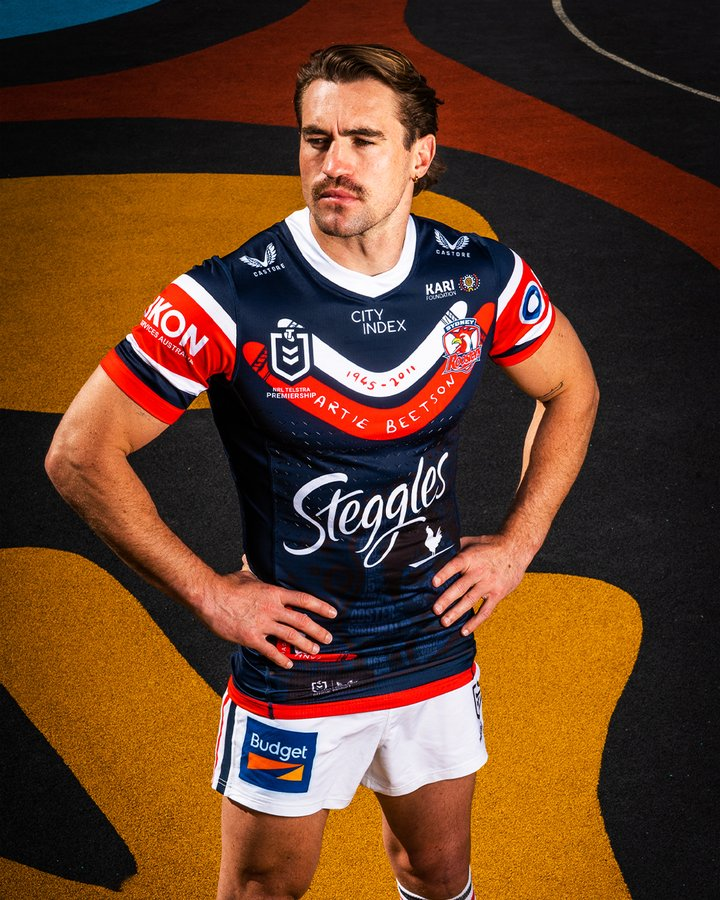 Wests Tigers
While the Tigers are hoping for a better 2023 with Tim Sheens and Benji (they can't get any worse than the spoon), their home and away jerseys stay the same.
Tigers Shop: https://www.roarstore.com.au/team-official/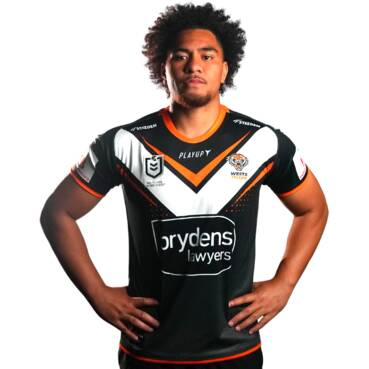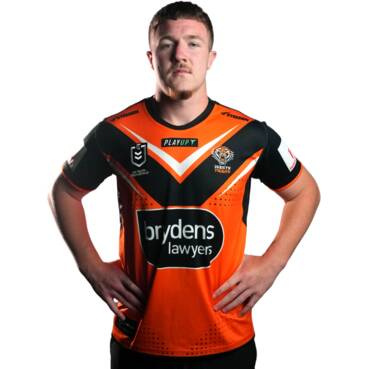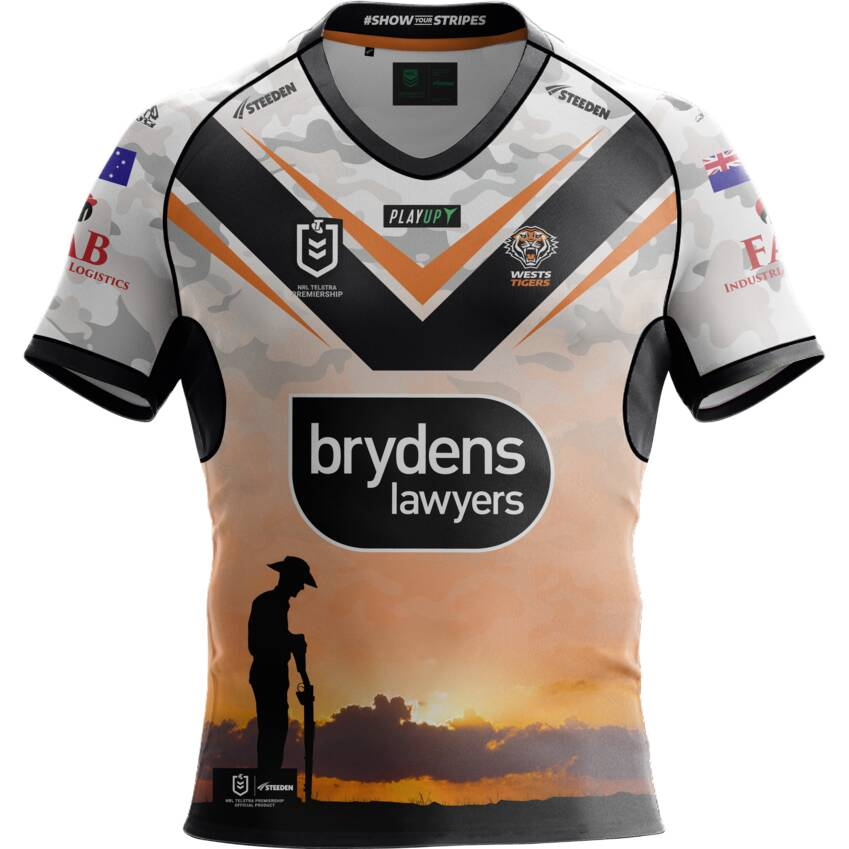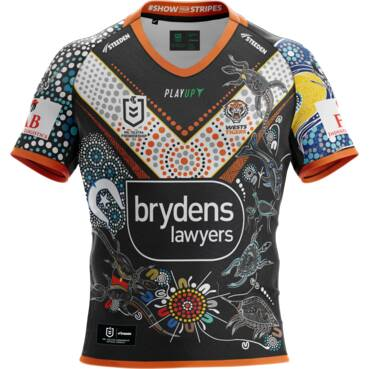 All Stars
State of Origin