Is Rugby League media stunting the growth of our game?
Negativity doesn't sell newspapers. Earlier this week, the Daily Telegraph came under fire for publishing a front page that connected the Canterbury-Bankstown Bulldogs to a terror threat. The headline read 'Bulldog and a Bomb' and pictured alleged terror suspect Khaled Khayat wearing a Bulldogs jersey. Throughout the article his name wasn't mentioned once and was instead referenced as an 'Bulldogs supporter'.
This continues on from a worrying trend from media outlets who decide to focus on the negatives of the game rather than the positives to sell their newspapers. If we truly want the game to grow than forever tarnishing the game of Rugby League isn't going to help that.
Not to mention the fact that this man had nothing to do with the Canterbury-Bankstown club and the pair being linked was nothing short of ridiculous and over the top.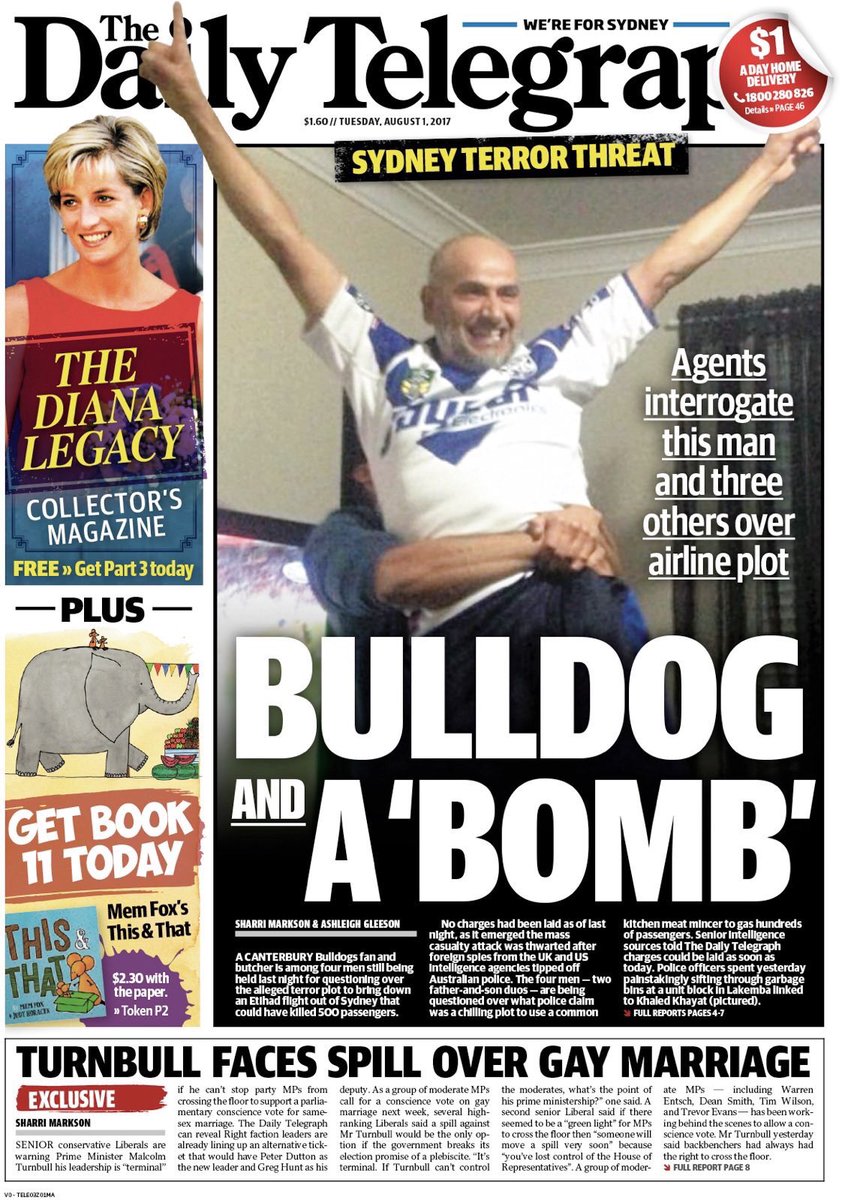 Instead of trying to make money out of controversy and clickbait, Rugby League media must change their attention to focusing on the positives. Rugby League fans care more for the positives of the game than the negatives. Take the story on Trent Hodkinson for example. Three weeks ago, the biggest story – and one of the very few positive pieces that has been run in Rugby League media this year – was the Newcastle Knights marquee man taking a terminally ill high school girl to her formal.
This is the type of stuff that should be appearing on our front pages. Not, as Donald Trump would say, fake news; such as the story run on the Bulldogs supporter who has no involvement whatsoever with the Canterbury-Bankstown club.