NRL | Trust the Process: Parramatta's Board is Right to Wait
Parramatta's board has been patient with negotiating contract extensions for a few of its stars. Nathan Smith believes this is a positive sign…
Clint Gutherson is not signed to a club in 2020. Parramatta's captain. A man who has made 1185 metres and 8 line break assists in 6 games. A fan favourite and player who has been a consistent performer in 2019.
It's not that he hasn't been offered a deal, but that the two deals he's been offered have been knocked back. One at 450k a year, the other at 500k. Reports suggest they're simply too low for what he believes is his market value.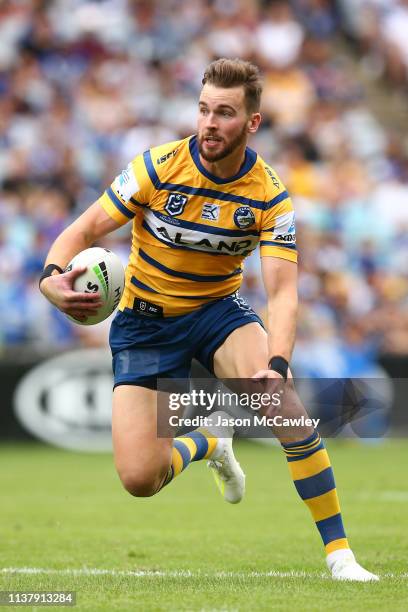 Furthermore, Mitchell Moses, who has been in scintillating form, remains unsigned for 2020. Compound this with the fact that Brad Arthur, coach since 2014, waits until June to find out whether he's earned an extension, and you can begin to see why some fans are scratching their heads.
Fans suggest Parramatta runs the risk of losing their stars if they wait too long. They need to snap them up and give them what they want. Four wins from six games, hurry up and do the deal! What the long suffering faithful seem to forget is that, historically, Parramatta has a past of being the loser at the bargaining table.
Justin Moore. Anthony Watmough. Chris Sandow. Big money, long contracts, minimal impact for the club. Those are a few names plucked from the last decade, but the list could go on. Parramatta, perhaps due to a lack of success, has consistently found itself paying overs without getting a solid return on investment.
Let's not forget that in 2016, the club was found to have been breaching the salary cap. Or that in the last decade, it's received three wooden spoons and made the finals two times.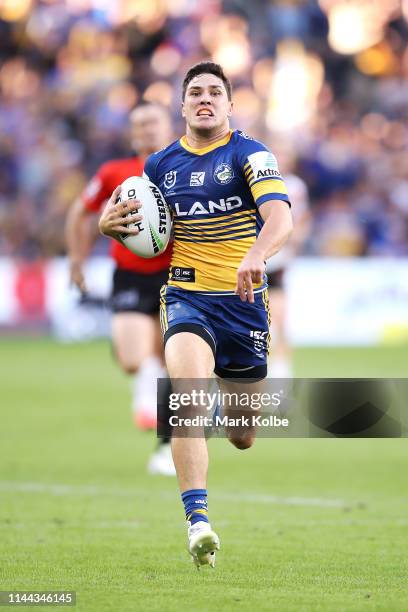 Neither Gutherson nor Moses had an outstanding 2018. Brad Arthur coached the club to a wooden spoon. Rightfully, the Parramatta board is taking its time to negotiate the correct deal. It has to be mutually beneficial to club and player.
Should the three be re-signed by the club? Absolutely they should. However, this does not mean the club should throw everything they have to sign them tomorrow. Rumours suggest Moses has been tabled a deal and that Gutherson will receive another revised offer, which is closer to what he's asking for.
It's been a tough decade being an Eels fan. Yes, on field performances have been poor, however the board's performances off of the field have been much worse. Having a process in place that is patient and astute is unlike the Parramatta boards of the past. They are right to wait.